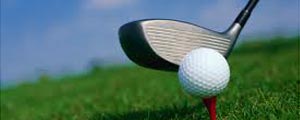 HILLSIDE Golf Club captain Martin Nyaundi has confirmed that the prestigious Nomads golf tournament will take place from August 20-24.
REPORT BY KENNETH NYANGANI
It is expected to attract over 200 participants from Southern Africa. Nomads tournament is an all-society-inclusive event whose major aim is to benefit the game of golf, in the process raising a substantial funding for causes that lend support to the underprivileged.
Nomads golf was first established in South Africa in 1960 with the legendary Gary Player as the patron and its membership has since grown to various countries.
"We are expecting over 200 participants from the Southern African region countries at the tournament and this is going to give us a lot of activity. It is a big event and we are privileged that we are going to host such a tournament," he said.
"The Nomads sponsor themselves and they are also considering to fundraise for the underprivileged. On our side, the preparations are at an advanced stage, the course is looking fine and the guys are making sure that it will be okay."
Although the Mutare club is set to host the prestigious tournament, Nyaundi expressed disappointment as the host province does not have a registered Nomad.
"Actually I'm disappointed because in the province we do not have a Nomad, but is something we will be looking at in future, but anyway we are hoping for a successful tournament," he said.