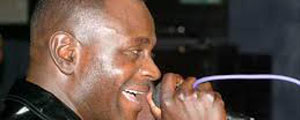 ALICK Macheso, Jah Prayzah and Peter Moyo are expected to team up with Sulumani and Douglas Chimbetu for a mega-family show to celebrate the life of the late Simon Chimbetu at Harare Gardens on Sunday.
Entertainment Reporter
It has been a long time since the Harare Gardens hosted such a mega-sungura gig and music fans should be in for a treat since the gig presents the cream of the genre on one stage.
Patson Chimbodza of Chipaz Promotions, who is organising the gig, said the show would be Harare's mega event for the mass music market to celebrate Simon's works and achievements.
Another show for upmarket fans takes place at Belgravia Sports Club on Wednesday.
"We want to honour a great music icon in a big way. All the leading sungura musicians of the moment have agreed to be on one stage to salute Simon Chimbetu," Chimbodza said.
"Fans should brace for a lifetime event come Sunday. We have packaged the event in a way that will make it a memorable gig.
"We have special offerings for fans and musicians on the day and we are grateful to be part of the commemorations that salute a music legend."
The commemorations are expected to run across the country for the whole month. Simon died on August 14, 2005.
Sulumani thanked fellow musicians and promoters for assisting him to honour his late father in an exceptional way this month.
"Many people owe a lot to the late musician and we believe honouring him annually is an appropriate way to acknowledge the contribution he made to the arts industry at large," Sulumani said.