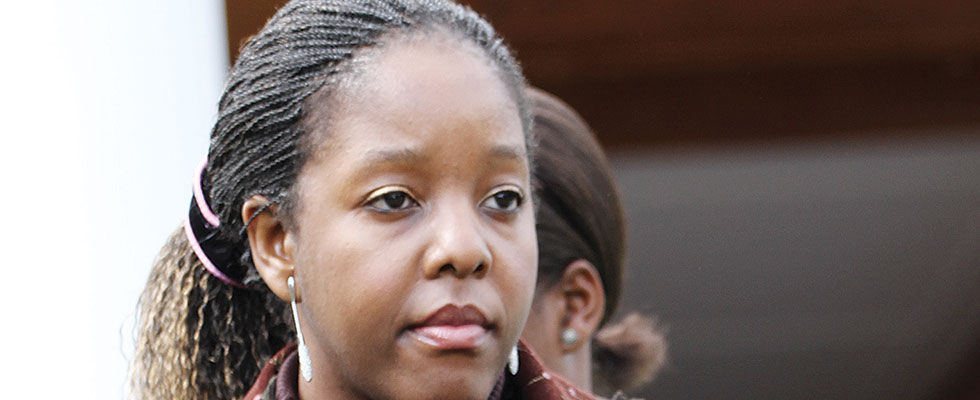 PRESIDENT Robert Mugabe's son-in-law reportedly paid $35 000 as lobola for the First Family's daughter Bona and is due to present an additional 15 head of cattle, NewsDay established yesterday.
JOHN NYASHANU, POLITICAL EDITOR
According to a well-placed source who attended the traditional marriage ceremony which took place at Mugabe's rural home in Zvimba two weeks ago, proceedings lasted for about three hours, from 2pm to around 5pm.
"The money was paid in cash, but the cattle will be handed over later," said the source, adding that contrary to earlier reports, the President's son-in-law's real name is Simbarashe Chikore, not Sam. He is a pilot with the Emirates Airlines.
The source added that throughout the whole ceremony, one relative (name supplied) tried to be tough, but the President's sister Regina Gata would constantly intervene on the side of the son-in-law, resulting in a smooth ceremony.
The source further said Mugabe was impressed by Chikore's Christian background and expressed hope that the couple would not deviate from that path.
"He encouraged both Bona and Simba to pursue the path of Christianity, saying though his son-in-law attends Zaoga (Zimbabwe Assemblies of God Africa) and he belongs to the Roman Catholic Church, what matters is that they both believe in Jesus Christ," the source said.
Bona and Chikore's relationship reportedly started two years ago when she boarded the plane he was flying on her way to Dubai.
"That is how they met, exchanged numbers and became friends. However, the friendship developed into an affair until Simba was introduced to the First Family last year," the source said, adding that Mugabe had asked him in person whether he was serious about the affair to which he responded positively.
On Independence Day, Chikore was reportedly hosted at dinner by the First Family at their Borrowdale residence as the relationship strengthened.