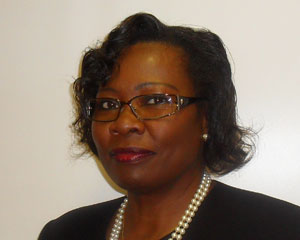 MBCA Bank Limited, a subsidiary of South Africa's NedBank, has recorded an after-tax profit of $2,104 million for the half year ending June 30, up from last year's $2,077 million buoyed by growth in incomes.
Tarisai Mandizha
The bank's net interest income rose to $5,6 million from $5,2 million recorded during the same period in 2012 against the backdrop of a memorandum of understanding between local banks and the Reserve Bank of Zimbabwe, which puts a cap on bank charges.
Corporate banking, according to a statement released by the bank, contributed 44% of the bank's total revenue, while retail banking and Treasury added 39% and 14% respectively.
Rising operating expenses, which were up 15,4% to $9,1 million, however, affected the bank's profitability despite a steady increase in incomes.
Loans and advances to customers increased by 10,5% to $97,446 million as at June 30 from $88,193 million in 2012. The bank's total deposits marginally grew by 5,4 % to $147,968 million for the six-month period ending June 30 from $140,324 million in 2012.
"The group maintains a positive view of the future and has thus positioned itself to take advantage of opportunities that may be presented by the political and economic environment after the harmonised national elections," said MBCA chairperson Willard Zireva.
MBCA managing director Charity Jinya said the increase in operating expenses resulted from the increase in statutory deposit protection insurance and marketing expenses as the bank sought to increase its visibility to the targeted market segment and also contribute to the betterment of the communities in which it operates.
"The quality of loan book remains good. The bank's loan and advances to customers were $97,4 million indicating a 10,5% increase from the December 31, 2012. Deposits increased by a lower rate of 5,4% to $147,96 million. Consequently, the loans to deposit increased to 66% compared to 63% as at December 31, 2012," Jinya said.
She said the bank continues to access lines of credit from international financial institutions such as Nedbank, Afreximbank and Commerzbank to improve the bank's underwriting capacity.