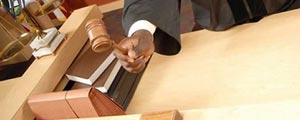 A HARARE man, Isaiah Maundukise, yesterday threatened to stop sharing the same bedroom with his wife if the court granted her a protection order she was seeking.
Report by Staff Reporter
Maundukise made the remarks after his wife Emmy accused him of being abusive and violent.
"If you grant my wife that protection order, there is no way I will continue to share the same bedroom with her. From today onwards, I will be sleeping in the other room and she sleeps alone," he said.
But magistrate Olivia Mariga went ahead and granted the order, saying it was not meant to break the marriage, but to stop him from abusing his wife.
"I have just granted her the order so that you stop assaulting or insulting her and not that you use separate bedrooms," Mariga said.
"You are still husband and wife and so go and live happily together and if she also perpetrates any means of domestic violence, you are free to apply for the same order."
The woman told the court that her husband always came home late and assaulted her.
"He has a tendency of coming home very late and when he comes home drunk, he makes a lot of noise and sometimes he even beats me up. At one time, he even threatened to pluck out my eyes and teeth," she said.
"He once threw me out of our home at midnight and I spent the whole night outside. When he comes home at that time, he never explains where he would have been."
Maundukise denied the allegations, saying: "I do not assault my wife. She is the one who strangles me whenever I get home, so sometimes I prefer not to go home early so as to avoid the fights. She provokes me and we end up fighting and it's funny how she came to the courts to apply for a protection order."