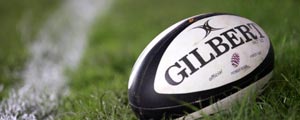 JOHANNESBURG — The MTN Lions will compete once again in the Vodacom Super Rugby series in 2014, despite losing their second promotion-relegation match to the Southern Kings 23-18 at Ellis Park on Saturday night.
Report by Sapa
The Kings won the battle, but they lost the war as they scored two late tries to beat the Lions on the night, but fell agonisingly two points short of the aggregate score after losing the first match 26-19 last week in Port Elizabeth.
It meant that they could only make up five of the seven points they were adrift on points difference, allowing the Lions to return from the wilderness and celebrate their return to the southern hemisphere tournament in front of a massive 54 000 fans.
On a night where Lions fans finally ended their long wait for international rugby action, the Kings certainly will feel they didn't deserve this after having such a wonderful debut season in the competition.
Considering their short preparation time, lack of players and everything else that counted against them, they did exceptionally well and were supported by a rugby-hungry crowd who averaged the third highest attendance in Super Rugby.
In fact, while the Lions will obviously disagree, it will be hard to find many in South Africa who don't feel sorry for the Kings. It is also difficult not to see a negative in what the result will do to Eastern Cape rugby, especially with a mass exodus of players expected as from next week.
And as cruel as that is, it is also unfair to knock the Lions in any way on their victory. With no hope of quality action all year they have simply knuckled down and played their hearts out.
The bar was set and they met it. They did exactly what was asked of them in trying circumstances, and without a number of players who jumped ship. For the Kings, it was the sound of rugby exile. What the future holds for them is anyone's guess.
Scorers: MTN Lions – Tries: Derick Minnie, Jaco Kriel. Conversion: Elton Jantjies. Penalty: Jantjies. Southern Kings – Try: Schalk Ferreira. Conversion: Scott van Breda. Penalties: Van Breda (3).