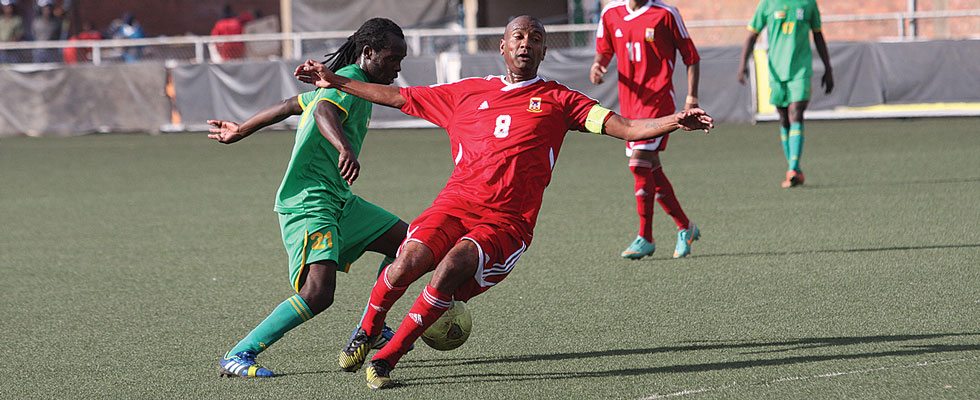 THE local-based Warriors have once again made Zimbabwe proud after qualifying — for the third time in a row — for the African Nations Championships (Chan) finals to be held in South Africa next year. NewsDay Editorial
We celebrate this historic achievement — and thanks to Charles Sibanda and company — with the rest of the nation as a step forward in developing the local players.
The finals will take place between January 11 and February, giving Zifa four months to plan for the games. And this planning constitutes tying new coach Ian Gorowa to a long-term contract and raising enough fundS for player allowances, winning bonuses and appearances fees.
The very fact that there were no botched-up travel arrangements from the first qualifier against Mauritius and the trip to Zambia — thanks to the deep pockets of Zifa president Cuthbert Dube — contributed to this marvellous run and the results are there for all to see, even the skeptics are astounded and some are angry, we are sure.
We know of Zifa's $4 million debt and we know the burden on the corporate sector caused by the unfavourable economic environment. But nothing will beat planning.
If half a million dollars could be raised for the Angola Afcon disaster, which was just one match, then surely something can be done for a tournament.
We want to see our players properly dressed in green Zifa jackets, gold shirts and ties and khaki pairs of trousers. Is this asking too much from the corporate sector? We don't think so. We need to carry an identity to South Africa because we will be a crowd-puller there.
Zifa's all weather friends, Mbada Diamonds, easily come to mind in such circumstances and we always remain indebted to their continued support for the game of football.
The Zimbabwe Football Trust, which was mandated to raise funds to clear the Zifa debt, now know they have a huge role to play in ensuring the national team goes into camp in early December, breaking for Christmas before regrouping on January 2 for the final preparations.
All this requires money and the journey to raise money starts now.
The formation of a separate sports ministry will also help to harness the required resources for the national team. People must stop seeing the Warriors as Zifa property — the moment they put on national colours means they belong to Zimbabwe and Zimbabweans must take pride in their success.
This is one success that needs Zimbabweans to put their heads together to ensure we do not make up the numbers in South Africa, but to bring the trophy home.
Yes, we will be competing against African heavyweights like Nigeria, but we want Gorowa and his troops to write their own piece of history.
And finally, we wonder where the so-called Zimbabwe National Soccer Supporters' Association is when the Warriors are playing this well. Or do they only align themselves to the national team when there is a coach they like or a certain Zifa board?
They make us believe they were not genuine at all. Or perhaps, they will make a sudden appearance in South Africa in January.