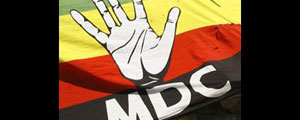 It is not surprising that last Friday, MDC-T leader Prime Minister Morgan Tsvangirai, at the eleventh hour, had to withdraw the petition he had filed at the Constitutional Court to have the July 31 presidential poll result nullified, citing three key reasons, among them non-availability of crucial voting material which formed the basis of his court challenge. NewsDay Editorial
Said Tsvangirai: "As at the time of deposing of this affidavit (15:43 hours on Friday August 16, 2013), the judgment in the applications for materials had not been delivered. This, in my view, seriously handicaps my prosecution of the petition and it has rendered it impracticable for me to proceed with the same.
"At any rate, given that the hearing of the petition is set to commence tomorrow, Saturday the 17th of August 2013, the grant of the chamber application will be of no assistance to me as I will not have time to plough through the considerable material that I desire to have regard to before the hearing."
What is the Judiciary's definition of "urgent"? What is their definition of "serious"?
Commonsense, which includes jurisprudential sense, points to that the matter was both urgent and serious, but the courts' response did not indicate that.
Indeed, the motive behind this judicial inertia — that is what it appears to be — has to be questioned because the same courts are still sitting on poll case disputes from as far back as 2002 in disregard of the principle that justice delayed is justice denied.
On that basis, can it not be inferred that the delays this time were calculated to render the application out of time and, therefore, immaterial?
That this had nothing to do with the merits or not of Tsvangirai's case; whether it was strong or weak?
If people need to be reminded, this is the same judiciary — at the urgent application of the Zimbabwe Electoral Commission — that quickly moved to facilitate — some will say bent over backwards as there was no such legal provision — for members of the uniformed forces who had failed to cast ballots on the days set aside for the special vote to be allowed to vote with the rest of the electorate on July 31.
We thought the same precedent of common sense would continue with Tsvangirai's application, but no.
Indeed, there appears to be an unsavoury trend. The MDC-T has been a victim of strict application of the law or legalism whereas the other side has been a beneficiary of legal leeway; it has invariably been given breathing space and room to manouevre.
The Judiciary has to have independence, integrity and objectivity. And it will maintain these by — through distancing itself — not appearing as an extension of the Executive.
Only through that will the Judiciary not be regarded with distrust and suspicion.