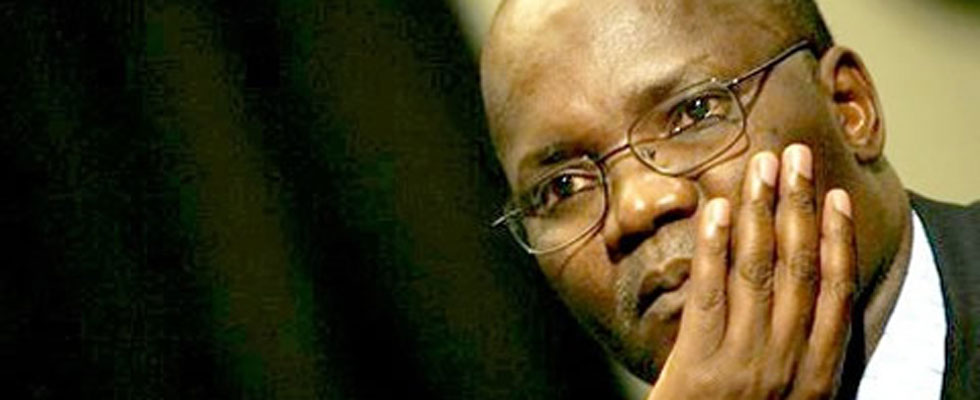 POLITICAL flip-flopper and Zanu PF top strategist Jonathan Moyo failed to strategise his own re-election when he waved goodbye to Parliament after losing the Tsholotsho North constituency to MDC-T's Roseline Nkomo.
REPORT BY JOHN NYASHANU
Roseline is the wife of outgoing Water Resources minister Samuel Sipepa Nkomo.
In results released by the Zimbabwe Electoral Commission yesterday, Nkomo polled 4 800 votes with Moyo managing 4 646.
However, as Moyo, who won the seat as an independent in 2005, bade farewell to the House of Assembly, disgruntled former Zanu PF aspirant Jonathan Samukange clinched Mudzi South.
Nkomo's victory, nevertheless, did not count for much as the MDC-T was not just defeated in this election — it was trounced by Zanu PF which by last night had garnered 137 seats — just three short of clinching a two-thirds majority which would give them the green light to amend the Constitution.
Scores of MDC-T bigwigs, among them Cabinet ministers, senior party officials and other hopefuls, fell by the wayside as Zanu PF looked to be romping to victory.
Speaker of Parliament Lovemore Moyo is out and so are party national spokesperson Douglas Mwonzora, Minister of State in the Prime Minister's Office Jameson Timba, Housing minister Giles Mutsekwa, Energy minister Elton Mangoma and Home Affairs co-minister Theresa Makoni, to name a few.
The MDC-T has since disputed the polls, alleging massive rigging, with party president Prime Minister Morgan Tsvangirai vowing not to accept the outcome.
Zanu PF swept all the 13 seats in Matabeleland South, a traditional stronghold of opposition parties.
In addition, defeated party candidates in the last election like Harare provincial chairperson Amos Midzi (Epworth), Tendai Savanhu (Mbare), Christopher Chigumba (Chitungwiza South), Nyasha Chikwinya (Mutare South), Paul Chimedza (Gutu South), Joseph Chinotimba (Buhera South) and Christopher Mutsvangwa (Norton) will be MPs this time around.
Prominent newcomers in Zanu PF include journalist-cum-businessman Supa Mandiwanzira (Nyanga South), Mashonaland East provincial chairman Ray Kaukonde (Marondera Central), former Reserve Bank advisor Munyaradzi Kereke (Bikita West), MDC-T's Arnold Tsunga (Dangamvura) and former football administrator Tapiwa Matangaidze (Shurugwi South) on a Zanu PF ticket.
In most constituencies, particularly in rural areas, Zanu PF won by huge margins like in Mt Darwin West, Mutoko South, Mwenezi West, Rushinga and Guruve North, which were clinched by Vice-President Joice Mujuru, David Chapfika, Lamson Moyo, Wonder Mashange and Walter Kanhanga respectively, who all polled over 20 000 votes, while their MDC-T rivals managed a few hundred votes.
In an interview with NewsDay last night, Mandiwanzira paid tribute to the people of Nyanga for making sure the seat returned to Zanu PF.
"I am very humbled by the support given to the President in particular and myself as parliamentary candidate by the people of Nyanga South. The fact that we lost the constituency in 2008 and that we came back in 2013 with a real hiding to the opposition means the people now have faith in the people's party," Mandiwanzira said.
Zanu PF deputy secretary for legal affairs Patrick Chinamasa, who won the Makoni Central seat after defeating Mavambo/Kusile/Dawn leader Simba Makoni, said the results reflected the wishes of the Zimbabwean people.
"The people have spoken, they are clear about the direction this country should move," he said.