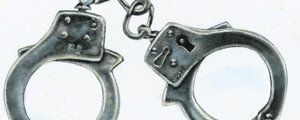 A 38–YEAR–OLD Harare man who raped his teenage cousin on several occasions and infected her with HIV was yesterday slapped with a 40–year–jail term after he was convicted on all the four counts he was facing by regional magistrate Hosea Mujaya.
REPORT BY PHILLIP CHIDAVAENZI
Matthew Naina, of Shawasha Flats in Mbare, was sentenced to a total of 46 years, but six of them were suspended on condition that he will not commit an offence of a sexual nature in the next five years.
He had been sentenced to 12 years on each of the three counts of rape and 10 years on one count of deliberate transmission of HIV as defined in the Criminal Law (Codification and Reform) Act.
The court heard during trial that some time in April this year, Naina – who is an uncle of the complainant – had sexual intercourse with the Grade 6 pupil at Shawasha Flats without her consent.
The court also heard that the accused knew that there was a possibility that he would infect the complainant with HIV. The accused entered the complainant's room at 2pm and when he discovered that her guardians were not around, he closed the door and raped her once.
Although the teenager cried out for help as she was being raped, no one came to her rescue. When she later disclosed what had happened to Naina's wife, the latter threatened her with death if she revealed that.
A week later, Naina went back to the complainant's residence around 6pm and when he found her alone, raped her again although this time he used a condom.
A neighbour of the complainant suspected that Naina was sexually abusing the complainant when she saw him closing the curtain to cover the bed apparently in order to block anyone from seeing what was happening inside the room. She also saw the complainant running out of the room after about 10 minutes.
A report was made to the police and a medical affidavit confirmed that the accused was HIV positive after he had told the investigating officer that he needed time to access his anti–retroviral drugs following his arrest.