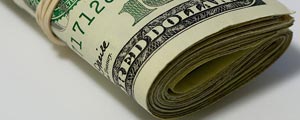 HARARE City Council (HCC) employees have not yet been paid their July salaries as it emerged yesterday that the local authority has effected the order by Local Government minister Ignatius Chombo to scrap all unpaid bills incurred by individual consumers to local authorities across the country. STAFF REPORTER
Chombo last month announced the cancellation of all local authorities rates and other bills owed by residents from February 2009 to June 2013.
Council workers told NewsDay that they did not know when they would be paid given the liquidity constraints and cancellation of debts by the minister.
HCC spokesperson Leslie Gwindi, however, said the issue of non-payment of salaries at Town House had nothing to do with the government directive as the local authority had always staggered payment of salaries.
"We are now looking at bills from July 1 and we are comfortable with that. We don't see any negative impact from the directive because we have made sufficient arrangements to provide services and we will," Gwindi said.
"On salaries, just like any other municipality, we always stagger salaries, but as it stands, we don't owe anybody. It has nothing to do with the directive, we have always staggered."
The council, according to sources, had initially resisted moves to implement Chombo's directive without a written circular, but had since given in.
Outgoing mayor Muchadeyi Masunda recently warned of "dire consequences" if Chombo's directive was implemented. HCC requires $3 million to purchase water chemicals monthly, among other requirements. "The operations of the city are going to be severely compromised," Masunda said.
"It will be severe. Forty to 60% of the country's GDP (Gross Domestic Product) is generated in Harare. What will happen now because there won't be money to pay for water treatment? "If they are no payers in revenue halls and if no one is paying money out there, there will be no money to pay for water treatment chemicals and if there is no water supplied to Delta, there will be no beer. Look at Nestlé, look at Schweppes — the list is endless."