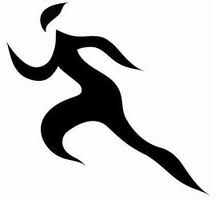 MOSCOW — Briton Mo Farah was pushed all the way in an ultimately well-executed victory in the men's 10 000m at the world championships on Saturday to carry on where he left off at last year's London Olympics.
Reuters
The Somali-born 30-year-old clocked 27min 21,72sec in his first outing since his victory in the British capital over the 25-lap race, the longest around the track in athletics' biennial showpiece.
Ibrahim Jeilan of Ethiopia, who outsprinted Farah for the title in Daegu, won silver in 27:22,23, with early pace-setting Kenyan Paul Tanui taking bronze (27:22,61).
"I had the experience of a couple of years ago. This time I saw Jeilan coming," said Farah.
"I almost went down a few times but I covered every move and me and my training partner (Galen Rupp) worked together.
"I was digging in and digging in, looking across. I knew I had won only when I crossed the line."
Farah had become one of the faces of the London Games after he claimed double gold in the 5 000 and 10 000m, a year after sealing a gold and silver in the Daegu worlds in the events respectively.
"It was great to come here and win the one that was missing," he said. "I have trained hard. I have spent a lot of time away from my family. When I won in the Olympics, my daughter didn't recognise me because I had been away so long.
"This is the best thing because you don't want to be away from your family too long."
Farah came to Moscow in prime form having opted to step down his distances in competitive meets to hone his speed, sealing an unlikely European record in the 1500m in Monaco, his time of 3:28,81 credited as the sixth-fastest ever run.
Tanui took up the early running, with Farah happy to sit 30 metres away at the back of the peloton for the opening laps.
After six laps, Farah floated effortlessly to the front of the pack, quickly overtaken by Ethiopians AberaKuma and ImaneMerga — fifth and third in Daegu two years ago, and then Tanui and his teammate Kenneth Kipkemoi.
Halfway through the race, Farah again made a move up the field and with eight laps to go, he was sat in second with Tanui and Kuma still shouldering the pace-setting work.