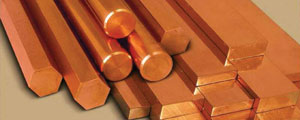 LONDON — Copper dipped yesterday as the dollar rose, but signs that a slowdown in top metals consumer China was moderating and expectations that data this week would show the euro zone emerging from recession prevented further losses.
Reuters
China's factory output grew in July at its fastest pace since the start of the year, adding to a run of data suggesting the world's No.2 economy may be stabilising after more than two years of slumping growth.
Three-month copper on the London Metal Exchange was at $7 268 a tonne after hitting its highest level since June 7 at $7 318,50. It closed at $7 274 on Friday. It finished last week up 3,8%, the biggest weekly gain since September 2012, helped by China trade data that showed stronger imports across all major commodities, with refined copper imports rising 50% since April.
"The sharp increase in imports suggests domestic demand is holding up well despite the recent credit tightness," Sucden analyst Kashaan Kamal said.
"Improving factory production provides further evidence of resilient demand. However, restocking by Chinese companies could account for much of the increase."
The dip in copper yesterday was due to profit-taking and a stronger dollar could also cap further rises, he added. A stronger dollar makes commodities priced in the US currency more expensive for holders of other currencies.
The dollar rose on expectations US data due this week, such as today's retail sales, were likely to be strong.
There are also expectations that this week's euro zone gross domestic product and sentiment figures will further support hopes the bloc is recovering, which will improve overall investor sentiment.
Reflecting a less bearish view on copper, hedge funds and money managers cut their net short positions in copper futures and options in the week to Aug. 6, a report by the Commodity Futures Trading Commission showed.
CME Group Inc said on Friday the initial trade of its first aluminium Midwest premium futures contract was made earlier this week.
The premium, paid over the LME cash price, on US Midwest aluminum has increased to nearly 9 cents a lb from 4 cents a lb over the past three years, and is now a larger component of the aluminum consumer's cost and risk, CME said.
LME aluminium was at $1 885 per tonne from $1 872 at the close on Friday.