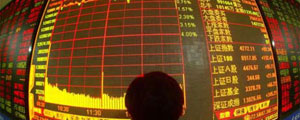 ZIMBABWE Stock Exchange-listed Colcom has cut its profit forecast for the year ending June following completion of a forensic audit by the company.
Report by Tarisai Mandizha
In a profit warning issued yesterday, Colcom chairperson Robert Davenport said the board had implemented a series of measures prior to year end that would result in certain asset impairments and cost provision in the year to June 30 2013.
A profit warning is usually done two or more weeks before an earnings announcement. Companies do this to soften the blow to investors. This gives the investors and the market more time to adjust accordingly before the public release, ideally taking some of the sting out of the expected price adjustment. If no profit warning is released, the earnings announcement is called a negative earnings surprise.
"Shareholders are reminded of cautionary statement released in November 2012 and the interim Press release published in March 2013, and hereby advise that your board has implemented a series of measures prior to year end which will result in certain asset impairments and cost provisions in the year to June 30, 2013," reads the statement.
"As a result of these measures, profits for the year to June 30 2013 will be substantially lower than those recorded in the prior year."
In November, Colcom said a forensic audit on the company had been launched after it emerged that the "control and governance environment" of the listed firm had been "compromised".
Colcom Holdings incorporates an inter-related group of strategic business units, a joint venture and an associate company, Freddy Hirsch. Pigs have been and continue as the group's core business.
The company is member of the Innscor Africa Group, which is also listed on the ZSE.
Colcom Holdings Limited recorded a profit after-tax of $4,8 million for the year ended June 30 2012 from $4,7 million.
The group revenue grew by 14% to $52,8 million from $46,2 million contributed by pork sales which grew by 31% mainly due to the introduction of entry level low margins products in the last seven months of the financial year.
Speaking at the company's analyst briefing in Harare last year, Colcom group chief executive officer Theo Kumalo said as a result, operating profit growth was limited to 8%.
Kumalo said basic earnings per share for the year amounted to 2,87 cents which was an 8% reduction on the prior year mainly due to improved profitability in the group's subsidiary business which resulted in higher non-controlling interest charge.