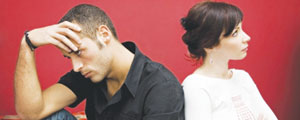 IT'S no secret that many couples across the country nowadays are cohabiting. Despite some marriages being preceded by cohabitation, research has shown that fewer than half of cohabiting unions end in marriages.
Winstone Antonio
Studies also indicate that marriages preceded by cohabitation are likely to end prematurely.
The issue of cohabitation has been viewed with mixed feelings by people who spoke to NewsDay.
While some considered it to be a normal step in the dating process, others have condemned the act, describing it as immoral.
In many cases, it has been shown that women are always at the receiving end.
Patience Chapukira of Tynwald said she regrets the day her "husband" died as she became a victim of cohabitation.
"Everything was rosy for me until early this year when "my husband" succumbed to heart complications leaving me with no options, but to fend for the two sons left behind.
"A few days after the death, my in-laws took everything that we had accumulated including a house, car and other households," she recited.
To Chapukira, it was a bitter pill to swallow, but to the in-laws what belonged to their son was justifiably theirs as they claimed that she was never customarily married, but was cohabiting with their son.
The above scenario summaries one in a thousand cases of what cohabiting couples normally face in the event that their relationship is terminated one way or the other.
Shadreck Ayiwero of Kuwadzana Extension blasted cohabitation, saying it must not be tolerated in society.
"People must marry in a customary manner and desist from such relationships. I believe it is an act of those who are lazy, who consider that cohabitation will assist them to evade the expenses associated with marriages including weddings and lobola," he said.
Jackie Tambaoga of Dzivaresekwa, who is in cohabitation, said she was forced to cohabitate after multiple relationships failed to end in marriage.
"I entered into different relationships with the aim of settling down, but nothing of that sort materialised. When I fell in love with my current men I decided to cohabitate in fear of being disappointed again," she said.
Crispen Mapeta, a pastor with a local church, said in terms of religious beliefs, pre-marital, extra-marital and same-sex relationships are all forbidden.
"Cohabitation before marriage is a violation of Christian moral beliefs on the sanctity of the sexual relationship between a man and a woman outside marriage," he said.
Edward Mufandaedza said the commercialisation of dowry might have prompted some couples to cohabitate.
Some religious churches that require couples to wed before staying together have also been fingered for directly promoting cohabitation.
"As a member of a Pentecostal church, after having a head-on-heels affair with a local pastor's daughter we decided to introduce ourselves to church elders. It was then that I got the shock of my life when a 'prohibitive' list of groceries and a provisional list for lobola was handed to me accompanied by the pre-condition of a wedding before taking my girl home.
"As a civil servant, as much as I could not afford to meet these conditions, I could not afford to lose my fiancé so we decided to stay together as husband and wife without the parental blessings," said Enock Gurajena of Westlea.
Even though cohabitation relationships are common in Zimbabwe and the world over, very few people are aware of the limited protection the law can provide.
In Zimbabwe, although there are few existing mechanisms that can be invoked by cohabiting couples, the current laws are not designed to cater for cohabiting and are inadequate to most cohabiting situations.
However, some individuals who were once victims of cohabitation felt strongly that there should be fair division of property and maintenance after cohabitation relationships end.