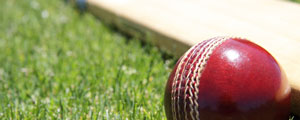 MANCHESTER — Michael Clarke left Old Trafford a richer man on Monday after pocketing £2 500 for being man-of-the-match. Reuters
The Australia cricket captain had wanted much, much more from the third Ashes test than a giant cheque, though.
"Everyone in that changing room is hurting," Clarke said after England escaped from soggy Manchester with a series-clinching draw and the retention of the Ashes urn.
Clarke had drawn roars of laughter after Australia's heavy loss in the second Test at Lord's when he claimed his team could come from 2-0 down to win the five-match series.
Yet the tourists' dominance of the third test showed he was right to have remained so optimistic. And when Australia reduced England to 27-3 before lunch on the final day, the miracle comeback was on. Then came the rain.
"We are just frustrated that we didn't get the whole match in," Clarke said. "It could have been a classic test match — it would have been a great finish today.
"I think all players are just disappointed that England have retained the Ashes and we haven't been able to win this test because of the weather."
Just 14 days into the series, Australia's Ashes dream has died for another year, but Clarke attempted to remain upbeat, with a 2-2 draw still salvageable in the series. Australia's bowlers produced another accurate display here, with Peter Siddle and Ryan Harris particularly impressing, while their batsmen finally found some form.
Not least Clarke, whose brilliant 187 earned him the man-of-the-match award, but also opener Chris Rogers and Steve Smith, who both made 80s in the first innings.
"The draw is most definitely our goal," Clarke said. "I think if we can level the series, we will take a lot of confidence back to Australia and I am confident that with the type of cricket we played throughout the four days here, we will give it good chase.