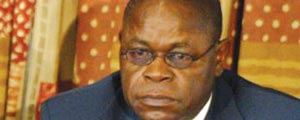 HARARE — The apathy in Zimbabwe cricket is well known, with a series of issues bubbling up, be it player revolts over contracts or a lack of board funds.
Indian Express
In a chat with the Indian Express (IE), Zimbabwe Cricket president Peter Chingoka (PC) spoke about the current scenario in his country, and why they need big teams to come and play in Zimbabwe. Below are the excerpts:
IE: Tell us about the current scenario of Zimbabwe cricket. PC: We are quite unique compared to other Test-playing nations. We were in a situation where cricket was an elite sport and unfortunately the country was divided by colour. Whites usually played cricket in school while black people preferred football. Since gaining independence in 1980, we have been trying to make cricket our national sport.
We are starting from ground zero. Not everybody can afford the equipment. If you look at Australia, they have a system where kids play cricket on the school circuit. We, though, are starting from scratch, trying to ensure boys can be part of school cricket and other age group tournaments.
We have been spotting talent at junior level and trying to place them in schools that have a cricket structure in place. We already have club cricket and we supply cricket balls during games. The Zimbabwean economy has been making things tough for us. A Kookaburra ball costs $180 here. Since 1999, more black people have taken up the game and now cricket has emerged as the second sport of the country
IE: Are you unhappy with the performance of Zimbabwe cricket? PC: The national team's performance has been quite disappointing. There is lot of talent, but somehow it is not coming through. This is one reason, I think, we need to spend more money to strengthen our club cricket. We can do that by bringing more foreign players so there can be rise in standards.
At the same time, we should at least have more Zimbabwe A tours every year. Sourav Ganguly once told me that there should be a set of young players who should be playing A tours because it gives them more exposure. These boys need more games.
IE: What is the financial status of the Zimbabwe board? PC: Financially, we are ailing. We are a country where we repeat a four-year cycle from World Cup to World Cup. Playing countries other than India, England and Australia, we are faced with huge losses despite earnings from television rights.
The series against Bangladesh cost us millions of dollars and we cannot spend that million because we need to give our boys exposure. England have not been here due to their political stand and they have not helped Zimbabwe in any way. Due to the economy, very few sponsors are coming forward. We are struggling but we hope that the coming six-to-eight years will be better. Going by the latest report, we are four million dollars in debt.
IE: How much has this India tour helped? PC: It is a big help but finally, it's just a drop in the ocean. India can't play here every year as they have a series lined up every month. We are thankful to them for sending a team here. Even through the little revenue that has trickled in, we cannot have an A tour this year or the next.
IE: Did you seek help from the ICC or the BCCI to bail you out? PC: The ICC has helped us with cash. We understand their problem as they have to help other members too. All we can expect from the BCCI is to send a team. We have never asked them to bail us out or for any cash loan. Everybody wants India to play in their country but they have no time.
There have been complaints of lack of player payments. Some payments have been delayed, but we pay players monthly on a retainer basis. Match fees have been delayed sometimes but not their monthly retainer. There is no point comparing Virat Kohli's salary to Brendan Taylor's as their contexts are different. We are not the only country facing this problem. We have been reading of Sri Lankan players facing something similar.
IE: How long do you think it will take Zimbabwe cricket to bounce back? PC: We are operating in four-year cycles and it will be a slow process. We don't have any magic formula.