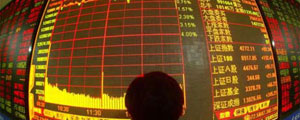 SHANGHAI — Multinational companies in China say they are being forced to pick sides in a turf war between two major financial regulators fighting over which agency will drive currency and capital account liberalisation.
The conflict between the People's Bank of China (PBOC) and the State Administration of Foreign Exchange (SAFE) risks undermining confidence in the country's commitment to pulling down barriers that will finally open up the economy, analysts say.
As President Xi Jinping and Premier Li Keqiang try to build confidence in their reformist agenda through consensus and resolution, analysts say the last thing they need is key agencies in charge of critical components of policy being seen as in conflict.
"There's a perception, particularly outside of China, that policy is unfolding according to some great plan," Mark Williams, chief China economist at Capital Economics in London, said.
"Clearly that's never actually been the case, but evidence of conflict within the government will certainly dent confidence."
Over a dozen big-name companies are taking part in a range of pilot programs that allow the free movement of the yuan and capital across China's borders, addressing a common complaint of foreign managers that it is easy to get investment into China but far more difficult to get profits out.
The programmes give the companies more freedom than they would otherwise have operating in China, but they also provide the government with a laboratory to test how the economy might cope with the open financial system they have promised to ultimately deliver in order to put the world's second-largest economy on a more sustainable development path.
Sources from companies with deep trade relationships with China, inside banks and from foreign business associations, say the conflict between the two massive bureaucracies managing separate clusters of pilot programs are beginning to impact decision-making at major corporations, which together channel billions of dollars in investment and trade in and out of China.
"There are too many pilot programs in our view," said a treasurer at a major European multinational in charge of deploying systems used to settle company trade in yuan.
"There are schemes from SAFE and schemes from PBOC, and they don't like each other. If you sign up for one, you might not be chosen for the other one. So you have to be very careful what you choose and what you say to whom."
The treasurer said concerns about being stuck on the wrong side of a fight between powerful bureaucracies — and rumors that other firms had been misled into overinvesting in municipal trials that failed to live up to promises — prompted his firm to limit the amount of capital it committed to trial programmes.
Four other sources said they too had been warned of the spat between the PBOC and SAFE, to the extent that the conflict appears to have been an open secret in certain circles of the financial community in China and Hong Kong.
"The advice we got was we should participate in one pilot or another because PBOC and SAFE were competing against one another," said a finance executive from a major foreign multinational with close working knowledge of the pilot programmes, adding that multiple sources had given him the same advice.
The sources spoke to Reuters on condition of anonymity for fear that speaking publicly would damage the prospects of their businesses in China.
SAFE and PBOC did not respond to faxed requests for comment. The root of the conflict between the central bank and SAFE is not clear. Some analysts say the struggle is simply over power, others believe different agendas are at the root of the conflict.
"The PBOC is taking a more open approach (to reform), whereas SAFE sees itself as a gatekeeper," said a lead representative of a foreign business association in China. — Reuters