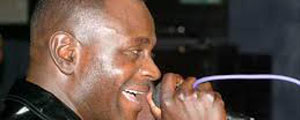 TONIGHT dendera music fans are expected to gather at Belgravia Sports Club for an event to honour the late musician Simon Chimbetu.
Report by Entertainment Reporter
The event, which is mainly targeted at upmarket dendera fans, kicks off at 6pm.
Another mega Harare event to carter for the mass market takes place at Harare Gardens on Sunday.
The Belgravia Sports Club event will feature most musicians from the Chimbetu family although the main focus will be on upcoming gospel singer Saiwe Chimbetu.
The Harare Gardens leg is expected to feature Alick Macheso, Peter Moyo and Jah Prayzah, among others, who will support the Chimbetus.
Sulumani Chimbetu's manager Trevor Jakachira said they expected senior government officials, captains of industry and other respected delegates to attend tonight's event.
There will be 550 tables for guests at the function.
"We will screen an album of the late musician's photos as a way of reminding people of the good old days in the life of a great music icon," Jakachira said.
"It will be a way of celebrating the exceptional job that Simon did in the music industry. We have decided to give his daughter Saiwe a chance to show guests her capacity as a gospel musician. She has done very well by her standards but people have not seen her in action at a grand stage.
"We will give her and other aspiring female musicians from the dendera family a time to show the world that talent in the Chimbetu dynasty is not restricted to male musicians."
Coinciding with tonight's event is the release of an album in honour of Simon. The album, titled Compilation for my Dad, was facilitated by Sulumani. Sulumani's song Kure, which salutes his late father and mother, also features on the album.
The compilation carries popular dendera hits like Samatenga, Ndarangarira Gamba, Mudzimu Ndiringe, Pane Asipo, One Way and Mandivavarira.
Sulumani said he takes the event as a way of honouring his father for being a source of inspiration and strength in his life and career.
"Many people owe a lot to the late musician and we believe honouring him annually is an appropriate way to acknowledge this contribution he made to the arts industry at large," Sulumani said. "I chose the songs that touch me for the compilation album and we hope people will enjoy the new release."
Patson Chimbodza of Chipaz Promotions, who is organising the Harare Gardens gig, said the show would be Harare's mega event for the mass music market to celebrate Simon's works and achievements.
"We want to honour a great music icon in a big way. All the leading sungura musicians of the moment have agreed to be on one stage to salute Simon Chimbetu," Chimbodza said.
"Fans should brace for a lifetime event come Sunday. We have packaged the event in a way that will make it a memorable gig. We have special offerings for fans and musicians on the day and we are grateful to be part of the commemorations that salute a music legend."