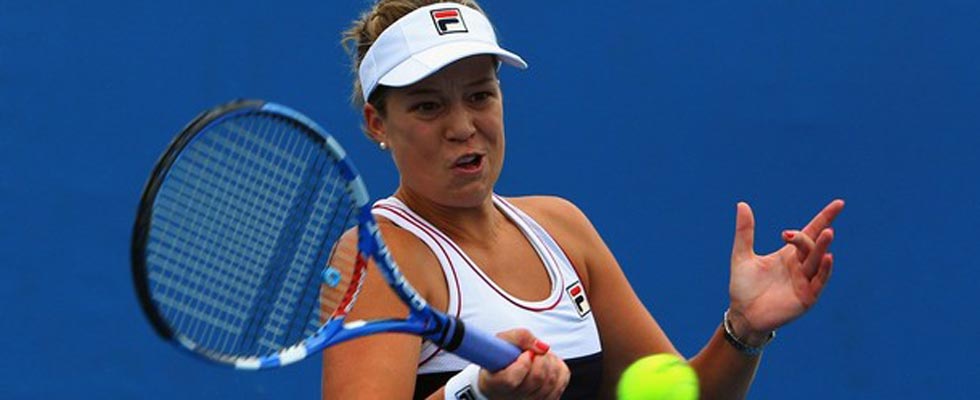 AFTER losing in the semi-finals of the Carlsbad tournament in California last week, Zimbabwe doubles tennis specialist Cara Black and her playing partner Marina Erakovic return to the tennis court today when they serve off in the first round of the Premier WTA tournament in Cincinnati, Ohio.
SPORTS REPORTER
Black and Erakovic are expected to start their campaign with a tricky first round match against the German pair of Angelique Kerber and Andrea Petkovic, who were the recipients of a wildcard entry to the doubles draw.
The Premier WTA tournament comes barely a week after Black and Erakovic lost in the semi-finals in California to miss out on a place in the final.
"We had a few good matches in Carlsbad where we lost to the eventual winners, but it was very tight," Erakovic told Stuff.co.nz ahead of the match.
"We're playing well; we had a really good run on the clay and leading up to the grass.
"Maybe people expected us to keep going well all of the time, but obviously that's not possible.
"We're doing our best and trying our hardest and I think that if we keep playing together I'm sure we can build on the success we've had."
In Black and Erakovic's first four tournaments together this year, they made three finals and reached the quarter-finals at Wimbledon. The duo will be using the Premier WTA tournament to build momentum ahead of the last tennis Grand Slam of the year, the US Open which begins on August 26 to September 9.
Meanwhile, Spain-based Zimbabwe Davis Cup tennis player Mark Fynn missed out on an ITF Futures doubles title after losing in the final of the Egypt F18 Futures in Sharm El Sheikh, Egypt.
Fynn and his playing partner Matias Castro from Argentina lost 7-5, 4-6 (10-4) in a fiercely contest final to the Ukrainian pair of Dmytro Kovalyov and Denys Mylokostov. It was Fynn's first appearance in an ITF Futures tennis final since graduating from the juniors.