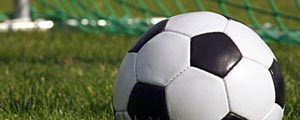 ZIMBABWE will rekindle the Battle of Limpopo when they clash against South Africa on September 10 in Johannesburg in an international friendly match.
REPORT BY SPORTS REPORTER
The Warriors match will come after their 2014 World Cup qualifier against Mozambique at home, while Bafana Bafana would have played Botswana in the same competition.
Zimbabwe and South Africa missed an opportunity to clash in Zambia during the Cosafa Castle Cup after the latter was eliminated by the hosts in the semi-finals. The Warriors had already reached the final which they lost 2-0 to Zambia.
South Africa have played Zimbabwe 12 times previously; with six wins to five with just a single draw between the two countries.
Meanwhile, the Warriors continue to tumble on the Fifa –Coca-Cola World rankings after dropping two places down the ladder to 116th position and 32nd in Africa.
In the previous ranking, the Warriors, then under the guidance of German coach Klaus Dieter Pagels, tumbled a massive 12 places down the ladder to occupy 114th position in the world and 31st in Africa having been previously sitting on 102 in the world and 27 in Africa.
This was after Pagels' men suffered two successive defeats in the World Cup qualifiers – a 2-4 defeat to Egypt at the National Sports Stadium followed by another 1-0 defeat to Guinea in Conakry.
The Warriors had also played Malawi in an international friendly before their clash against Egypt with the two teams settling for a 1-1 draw.
Zimbabwe, now under the guidance of Ian Gorowa, has managed a 3-0 victory over Mauritius in the African Nations Championship (Chan) qualifiers before drawing 1-1 at home in the second leg on Sunday.
But that has not saved them from continuously falling on the world ranking table. The Warriors are now in the decisive qualifying round of Chan qualifiers and face neighbours Zambia at Rufaro on Sunday.
A win for Gorowa's men in the two legged qualifiers will secure them a ticket to the biennial tournament in South Africa in January next year. The African Nations Championships is exclusively for players plying their trade in domestic leagues.