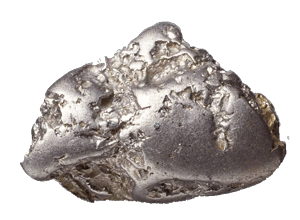 JOHANNESBURG — Aquarius Platinum Ltd, the fourth-largest platinum producer in the world, reported a smaller full-year loss, as production increased at two of its operational mines — Kroondal in South Africa and Mimosa in Zimbabwe.
Headline loss before exceptional charges narrowed to $61 million for the year ended June 30 from $154 million a year earlier.
Revenue fell 24% to $371 million.
The company said it took an impairment charge of $226 million against the carrying value of its mining assets.
Group attributable production, excluding operations on care and maintenance, rose 13% to 325 103 platinum group metal (PGM) ounces for the full year.
"Aquarius Platinum has had the flexibility of shutting high-cost operations, a flexibility not available to its platinum peers to the same extent. We believe the group has managed this process extremely well and is well-placed for improving global auto-market conditions," Citi Research analyst Jon Bergtheil said in a note.
Labour disputes, union turf wars and weak prices have squeezed platinum producers in South Africa, home to a lion's share of the precious metal that is predominantly used in jewellery and as a catalyst in the auto industry.
Aquarius Platinum's shares were up marginally at 43 pence in early trade on the London Stock Exchange on Thursday. — Reuters