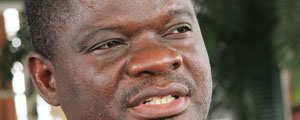 HARARE magistrate Anita Tshuma yesterday thwarted MDC –T deputy national chairman Morgan Komichi's latest bid for freedom when she ruled that the country was still in the sensitive electoral period following the Constitutional Court petition by Prime Minister Morgan Tsvangirai challenging the July 31 polls results.
REPORT BY PHILLIP CHIDAVAENZI
Komichi had last Friday made a fresh bail application arguing that the circumstances that formed the basis of the court's initial rejection of his first application for bail had since changed.
Magistrate Tshuma agreed with the State, represented by law officer Michael Mugabe, that there was no change in circumstances.
"It is important to note that the electoral results have been challenged and the application is still pending," she said.
She also ruled that Komichi's trial had been set for August 27 and the State indicated that there was overwhelming evidence which made him a flight risk.
The magistrate also noted that the State's fears that Komichi, who was charged with contravening the Electoral Act, was likely to interfere with witnesses were well–founded.
In his bail application through his lawyer Andrew Makoni on Friday, Komichi had argued that since the nation was now through with the election, his continued stay in custody was no longer warranted.
Komichi was arrested on July 30 on allegations of misrepresenting to the Zimbabwe Electoral Commission (Zec) that he picked up a sealed tamper-proof envelope with a special vote ballot paper from a dustbin at a Harare hotel on July 25.