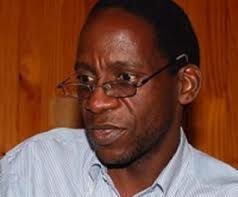 NATIONAL Constitutional Assembly (NCA) chairperson Lovemore Madhuku has urged MDC-T leader Morgan Tsvangirai to accept defeat and allow the country to move forward.
REPORT BY WONAI MASVINGISE
The MDC-T leader has rejected the results of the just-ended harmonised elections as "null and void".
Addressing journalists at the NCA head office in Harare yesterday, Madhuku said the only way the country could move forward was to accept the outcome of the election because the process was peaceful.
"Given the peaceful nature of these elections and the compelling need to move our country forward, the NCA urges the losers to concede defeat and take the country out of the permanent election mode it has been in for several years now," Madhuku said.
"In urging the losers to concede defeat and let the country move on, the NCA is not losing sight of the continuing desire by the people of Zimbabwe to have democratic and genuinely free and fair elections."
Madhuku chided Tsvangirai for participating in an election that he knew was flawed from the outset.
"It is the NCA's firm view that the complaints raised against the 31 July 2013 poll by the losers do not raise anything new and cannot be used as a basis for rejecting the results of an election in which they participated voluntarily," Madhuku said.
He added that political parties had to accept the outcome of an election even if the results were not in their favour.
"It is not desirable to encourage a state of affairs in our country where political parties participate in an election with only two scenarios: either they win or they dispute the result. Losing must always be one of the scenarios. In the circumstances of this particular election, the complaints must be taken into account for the next elections and for the reform agenda which remains very much incomplete," he said.
"The NCA, on its part, is convinced that the votes cast on 31 July 2013 were the votes counted and announced. The NCA does not know the reasons for that pattern of voting."