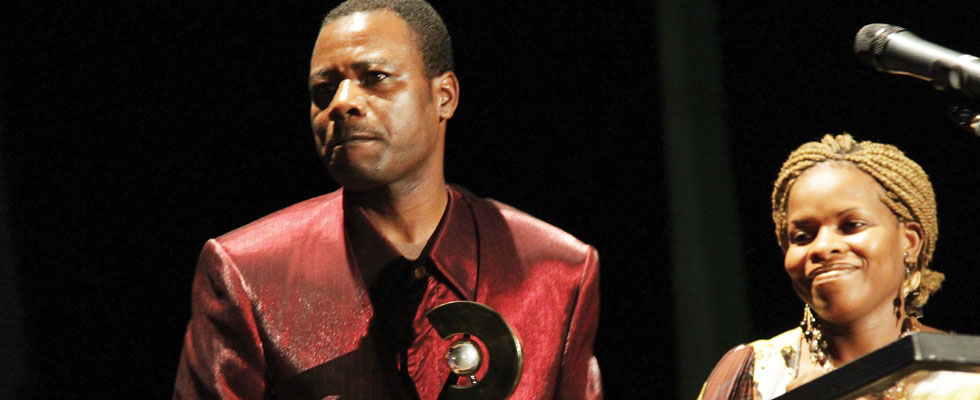 After their recent successful South Africa and United Kingdom tours, the Charambas will this Saturday perform at their Welcome Back family show at Mubaiwa Hotel (formerly Nyamutamba Hotel) in Zengeza 2, Chitungwiza.
Tinashe Sibanda
The show organisers said the event would be dedicated to welcoming back the celebrated gospel couple and also stand as a last gospel musical for schoolchildren as the holidays come to an end.
"We encourage parents and children, together with all Charamba fans, to come in their numbers to celebrate the return of Zimbabwe's highly-celebrated gospel family," one of the show organisers said.
He said the show would also stand as a last family treat, mainly targeting schoolchildren before they go back to school.
He added that Charles and Olivia Charamba would be backed by another talented gospel musician, Bethany Pasinawako, together with other various upcoming local artistes and groups.
The show will start at 11am.
"We will make this show special by providing a jumping castle, entertainment by Ajigija and face-painting for the children as a way of introducing the new term in positive light," he said.
The organiser said together with his team, they would continuously support local artistes by celebrating with them their successful endeavours as a way of encouraging Zimbabweans to support their local artistes.
He said musically, the Charambas had certainly proven to be a powerful gospel couple to reckon with and local audiences would love to see them on stage before yet another upcoming tour to Australia this October.