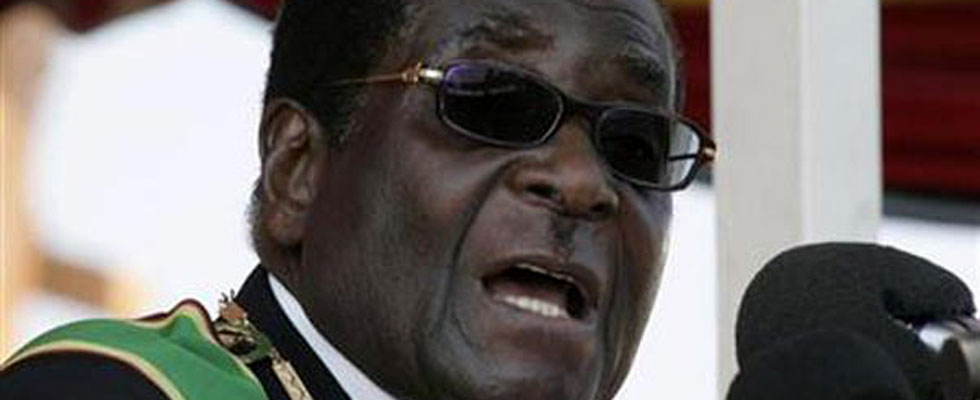 DURING President Robert Mugabe's inauguration last Thursday, he appeared more like a statesman and was magnanimous in victory by saluting his former colleagues in the inclusive government, Prime Minister Morgan Tsvangirai, his deputy Arthur Mutambara and Welshman Ncube.
NewsDay Editorial
The President showered praise on his former co-pilots for subordinating personal and party political interests to steer the country into a new constitutional dispensation and stabilise the economy that was in a vegetative state before the inception of the inclusive government in February 2009.
Mugabe, though he attacked the United States, Britain and the West, was conciliatory in his speech, saying his government would "remain friendly and well disposed towards all nations" and that he would "seek friendships". This was to the chagrin of those used to Mugabe's bravado.
But 72 hours later, Mugabe was at his game. He had not turned the corner as most people concluded from his inaugural speech.
Speaking at the burial of the late general manager of the National Railways of Zimbabwe, Retired Air Commodore Mike Karakadzai, at the National Heroes' Acre on Sunday, Mugabe went ballistic, attacking Tsvangirai, the residents of Harare and Bulawayo, the United States, Britain and the West.
All this happened on the day when the United Nations World Tourism Organisation (UNWTO) general assembly kicked off in Victoria Falls.
Ironically, Mugabe officially opened the UNWTO general assembly the same day he had earlier threatened retaliatory action against US, British and Western companies operating in the country if sanctions are not lifted.
"Our attitude is not going to continue to be what it was in the past — passive. We have had enough and enough is enough," Mugabe told mourners at the national shrine. "They should not continue to harass us, the British and Americans. We have not done anything to their companies here. The British have several companies in this country and we have not imposed any controls, any sanctions against them, but time will come when we will lose our patience and say — well, tit-for-tat, you hit me, I hit you."
Zimbabwe does not need reckless statements, especially from the President, at this critical juncture of moving the country forward after the disputed July 31 elections. We need as a nation to showcase our country as the best investment destination. International capital is what we need if this country is to recover. We cannot continue to behave like a rogue state.
We should seize the UNWTO general assembly opportunity to rebrand and market ourselves to the world.
The President should treat all Zimbabweans equally regardless of their political affiliation. That residents in Harare and Bulawayo did not vote for Mugabe is not a crime.
Mugabe is the President of Zimbabwe as a whole, not Zanu PF supporters, hence his utterances that he would not provide for the two cities is not only alarming, but borders on malevolent discrimination.