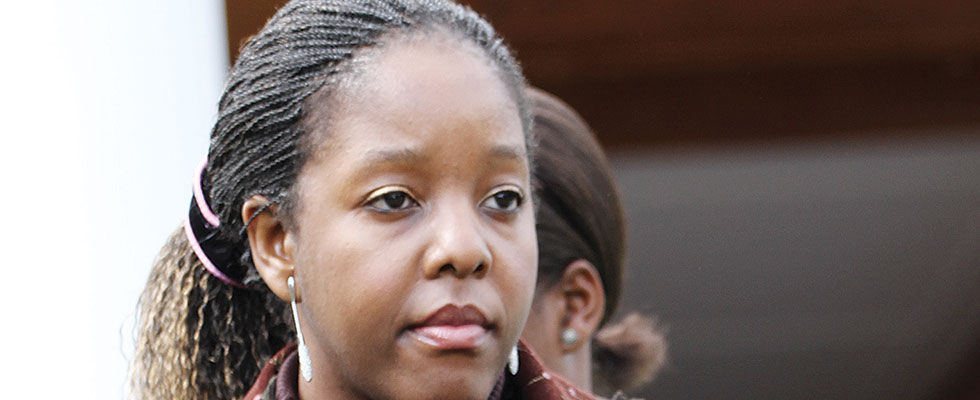 PRESIDENT Robert Mugabe's son-in-law has been identified as Sam Chikore, a pilot with the United Arab Emirates Airline, who hails from Headlands, Manicaland.
REPORT BY EVERSON MUSHAVA/JOHN NYASHANU
The traditional marriage ceremony took place at Mugabe's rural home in Zvimba last week.
A close source to the First Family told NewsDay yesterday that Chikore, who comes from a Christian background, married Bona in the presence of close family members.
Chikore is said to be a member of the Zimbabwe Assemblies of God Africa.
The Chikore family paid a bride prize, but NewsDay could not establish how much was paid or the number of cattle the President would receive.
"He (President Mugabe) did not charge much. He said he was, more than anything else, interested in seeing that the new couple lived happily together first," said the source, confirming Mugabe's statements in an interview with South African Broadcasting Corporation journalist Dali Tambo that he was keen to see a successful marriage for his "obedient and hardworking daughter".
"A delegation of six people from the Chikore family came for the traditional function," the source said. An aunt to the Mugabe family, Regina Gata, is said to have played a crucial role in co-ordinating the marriage ceremony, according to the source.
Efforts to confirm the development and to get further details about the marriage from Gata were fruitless.
However, Uzumba MP-elect Simbaneuta Mudarikwa, who was on Wednesday quoted by this paper confirming he had taken part in the ceremony, yesterday distanced himself from the proceedings saying he knew nothing about the marriage and that the function he had alluded to was that of his own daughter.
"I have no role to play in Bona's marriage and let me state it clearly that I played no role. I don't know anything about that marriage," he said.
Asked on what he meant when he responded positively to NewsDay's inquiries over the marriage on Wednesday, Mudarikwa said he had assumed the marriage questions were about his daughter whom he said was also about to tie the knot.