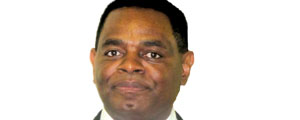 At independence in 1980, President Robert Mugabe's worldview was full of optimism and hope of a brighter, inclusive, prosperous, just and cohesive Zimbabwe.
Report by Mutumwa Mawere
Over the last 33 years, instead of listening to the whispers of tomorrow, he has retreated to the pre-independence ideas, utterances, rhetoric, actions and behaviour of a kindergarten revolutionary who has refused to grow up to appreciate that the ghosts of the colonial era will only be eradicated by addressing the presentday challenges.
History, however, will be generous enough to secure a place for Mugabe and his ideas that have been termed Mugabeism to reflect his pan-African economic redemptive ideology opposed to all forms of imperialism, neo-colonialism and neo-liberal economic thinking and dedicated to a State-driven radical redistributive project premised on addressing the triple challenges of poverty, inequality and unemployment.
Mugabe continues to deploy left-nationalistic Afro-radical, indigenous, and a patriarchal neo-traditional cultural nationalistic rhetoric founded on a principle that the control and management of the State and the God-given resources of the country must be vested solely with indigenous persons.
In the context of Africa and Zimbabwe's colonial, nationalist, and political economy legacy, Mugabe, obviously devoid of coherent ideas to address the triple challenges, has sought to sustain tired ideas as a means to remain relevant and in power.
Mugabe has sought to label any thought that regards him as a racial chauvinist and authoritarian as part of a regime change agenda inspired by misplaced norms of liberal governance, democracy, justice, and constitutionalism.
The anger, frustration and despair at the continued economic marginalisation of indigenous persons has been evident in Mugabe's campaign messages as well as in the Zanu PF manifesto that is informed by circumstances and facts that were primarily relevant during the colonial era.
The fact that Mugabe believes that the economic injustices of the colonial era can only be rectified through the use or abuse of State power is clearly evident in his DNA. To him and the thousands of Zimbabwean and African followers, the end justifies the means.
Mugabe, who temporarily suspended the implementation of his ideas during the first 10 years of independence, never forgave whites and never forgot the calling of the revolution to restore the proper and just relationship between the majority of native Zimbabweans and land.
He has emerged as a strong voice of the excluded in the world and to any rational foreign observer who is knowledgeable about the erosion of the quality of life under his watch, it would appear that Mugabeism constitutes political opportunism at its best yet in reality the market for such rhetoric is large.
As the decision day draws closer, the world will no doubt be watching if Zimbabweans turn their back on the mistaken belief that poverty and economic marginalisation can be eradicated by applying race-based policies underpinned by a socialist-inspired ideology.
It would be an understatement to conclude that Mugabe has no genuine followers, but what is significant is that the majority as will be shown in the outcome of the elections are simply tired of the rhetoric and just want a break from history lectures by a leader who is yet to appreciate that 33 years is a long time in State office.
For the naïve that believe that a causal link exists between the triple challenges and white conspiracy, Mugabe's worldview appears to be the only way for blacks to reclaim their dignity and secure economic freedom.
For Mugabe's generation, there appears to be no alternative to the idea that blacks can only assert their rightful place in the economic mainstream through the assistance of the State. He believes that he and the dwindling number of revolutionaries must be trusted to deliver the promise of a better life.
By placing a youthful and energetic Hon Kasukuwere in charge of the most ambitious backward-leaning programmes in our lifetime to be in charge of the indigenization of the economy, there is no doubt that Mugabe understood that an old and tired idea needed youth to re-invent itself.
And, indeed, it would appear that within Zanu PF there could be no better messenger than Hon. Kasukuwere to drive the message home that a brighter future can be secured for Zimbabweans through the implementation of the ideology of Mugabe.
In an interview with Baffour Ankomah, editor of New African magazine entitled: "Empowerment, idea whose time has come", Hon Kasukuwere makes the point that the next big thing from the land reform is "economic independence without which we cannot say we have real independence". With such a young, strong-willed, backward-leaning, and resourceful messenger, the calls for Mugabe at 89 to retire would seem to be misplaced.
To Hon Kasukuwere, Mugabe is a politically invincible genius whose ideas on how societies should be structured and governed are and should be beyond reproach. He gives all the credit for the bright idea that informed the land invasions in the name of land reform as well as the idea behind the indigenisation and economic empowerment programme.
This is what Hon Kasukuwere had to say about Mugabe: "He is a very intelligent man; everything of his is on time. Indigenisation and Economic Empowerment is an idea whose time has come. And what makes us happy is that during his lifetime, he has brought about epochal moments in our nation: the land reform and indigenisation programmes, and in fact he has participated in all these very programmes himself, and they have changed the lives of our people. Now the young people of Zimbabwe understand the President's message of self-determination and economic development. They see themselves as economic fighters who are bringing about a new era in our nation, to the extent that today women and the elderly are now part of this growing revolution to build a new Zimbabwe."
He was then asked if Mugabe loses the election whether the indigenisation programme would continue and he responded saying: "Ifs don't make history. President Mugabe will be in power."
He then was asked a hypothetical question what would happen if Mugabe were to retire and he responded as follows: "There is one thing nobody can take away now: his ideas, what I call 'Mugabeism', what the man stand for, the ideology. It is going to be with us forever. Mugabe is the founder of our nation, his ideas and values are well understood by Zimbabweans, and because of that whatever we are doing and whatever generations, will do after many of us have departed this world, including the President, will not stray off course. People can only improve on what he is doing. But to say we would move away from the course that he has charted will be very difficult to do. He is a great man. If you look at people who built America, the Lincolns of this world, can the current American generation say they have strayed away from the teachings of the founding fathers, the basic foundations? No, what makes China today is Maoism, the philosophy that Mao Zedong espoused and what he stood for. It remains the same. What President Mugabe is saying and what he stands for are understood in Zimbabwe, but the impact is far-reaching, it is wider than our own nation, it is an African story. It is what Kwame Nkrumah stood for. It is exactly what President Mugabe is standing for."
The fact that President Mugabe, like Chairman Mao, is human after all capable of getting it wrong is easily lost to praise singers. However, Zimbabweans whose lives in the majority are compromised by ideas whose time will never come because they undermine the human spirit have a choice to make on July 31. Already we know that the Chief Magistrate in whose name indigenisation programmes have been implemented had no idea about the Vendor Financing Model as well as the fact that "brainworks" had nothing to do with Mugabe's brains, but rather the brains of the few at work to direct the loot into a train destined for an unknown destination.
Mugabe's wrong ideas have been abused by a few who understand that anytime the State is trusted to deliver the promise of a better life such promise will never be democratised by restricted to the few that find themselves in his wagon.
It is now up to the people of Zimbabwe to speak and there is no doubt that as they look in their own mirrors, they will understand that the person in the mirror has to change first if Zimbabwe is to be liberated from a universally disgraced ideology.
Indeed, the only idea whose time has come is the idea of change and hope and that must begin on August 1 2013, the month of true heroes of Zimbabwe.