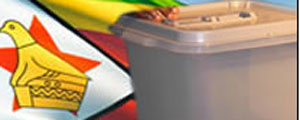 THE Constitutional Court (Concourt) is tomorrow expected to preside over an application by the Zimbabwe Electoral Commission (Zec) seeking an order to allow 26 160 members of the security forces and civil servants, who failed to participate in special voting exercise, to cast their ballot on July 31.
SENIOR COURT REPORTER
Zec filed an application on Tuesday arguing that out of the 63 268 voters comprising its officials, police officers, soldiers and prison officers who were registered to vote on July 14 and 15 this year, only 37 108 managed to exercise their voting rights.
The application by Zec followed complaints by Police Commissioner-General Augustine Chihuri and MDC-T secretary-general Tendai Biti.
In her founding affidavit forming part of the application, Zec chairperson Justice Rita Makarau said the special voting exercise was marred by logistical challenges.
"Due to a myriad of logistical constraints, some of which are inherent in the special vote itself, the first applicant (Zec) was unable to post to each successful special voter his or her requisite ballot paper in the timeframe fixed for the special vote.As a result of the challenges that beset the administration of the special vote, 26 160 members of the disciplined forces and officers of the first applicant were unable to vote," Justice Makarau said.
In the application, Police and Prison Commissioner Generals, the Zimbabwe Defence Forces, MDC-T, Zanu PF, MDC, Zanu Ndonga, President Robert Mugabe, Prime Minister Morgan Tsvangirai, Attorney-General's Office and Kisinoti Mukwazhi were cited as respondents.