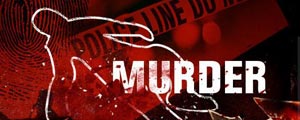 POLICE in Murewa have launched a manhunt for a suspected ritual murderer who allegedly killed a 67-year-old woman and her 13-year-old granddaughter before removing and taking away body parts.
Own Correspondent
Mashonaland East police spokesperson Inspector Bulisani Bhebhe yesterday said the incident occurred in Chidhakwa village under Chief Mangwende's area in Murewa last Thursday and identified the deceased as Teressa Nkosa and her teenage granddaughter Janet Jackman.
"We appeal to the public or to anyone with information leading to the arrest of the callous murderer(s) to contact the nearest police station," said Bhebhe.
According to police, Nkosa's nose and upper lip were missing while Jackman had deep cuts on the head.
Bhebhe said the deceased were last seen alive on July 24 at around 6pm near their homestead while coming from Murewa business centre.
The following day, at around 5pm, a villager, Mandichivei Munemo, allegedly discovered Jackman's decapitated body lying about 20 metres away from her grandmother's homestead.  Nkosa's body was later discovered inside her kitchen hut.