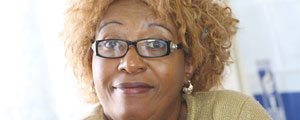 AS majority of the people go to the polls on July 31, not much has been said about how people living with disabilities will be accommodated.
Saturday Dialogue with Ropafadzo Mapimhidze
Disability covers a wide range of people including albinos, people with hearing impairment, physical disability and many others.
It is a fact that disability has never been top of agenda in government.
Disability was viewed as a war veterans' issue that resulted in a fund for those that were injured during the war of liberation.
That fund was looted by able-bodied people who claimed 99% disability, but are today masquerading in the corridors of power.
When the Economic Structural Adjustment Programme (Esap) was initiated in the early 90s, this left the majority of people living with disabilities exposed, with no support at all.
Esap was basically focused on economic growth leaving nothing for social responsibilities. There was not much information on how many people in Zimbabwe were disabled and requiring assistance, a situation that still prevails today.
Disability issues were taken over by volunteers as clearly stated by former Health minister Brigadier Felix Muchemwa at a meeting recently.
"Since 2009 I have been visiting provinces, and was shocked to discover that there are no government schools that cater for disabled children. I told organisations like Zimcare that cater for children with disabilities that this problem was too big for them. There was absolutely no assistance from government at the schools that I visited," Muchemwa said.
Muchemwa said most of these children are dumped in the rural areas with their grandparents who in turn hide them from the public.
It took Unicef to identify these children who are undocumented and totally excluded from social integration.
But how can doctors, nurses, police and teachers understand, for example, what a deaf and dumb child is saying when they are not trained in sign language? There is also need for harmonisation of the sign language because this may result in doctors, for instance, prescribing wrong medication to people with hearing impairments. How does a deaf person make a report to the police station after being raped?
Services for such people are unfortunately a private function, which is costly and beyond the reach of many of these people.
But, Government has an obligation to look into the affairs of these people. When such children are born, the mother is normally the loser. She is abandoned by her spouse and fending for that child becomes an uphill battle. Blame for such disability is placed on the woman.
It is for these reasons that such children are sometimes strangled at birth. Their birth is believed to be an evil thing or curse on a family.
I have a close friend who confided in me years ago that she was raised by her grandmother in the rural areas whilst other children lived in the city with her parents.
"I only got to know about my sisters and brothers much later in life. I was an abandoned child and the mother I knew was my grandmother. But I thank God that my grandmother insisted and told my parents that I was a brilliant girl and sent me to school until I reached university."
Farai Gasa Mukuta, director of National Association of Societies for the Care of the Handicapped (Nascoh), also gave an emotional presentation on people living with disabilities and asked why they were being institutionalised. He noted that about 10% of the population constituted people with albinism, but not a single health institution provides sunscreen lotion to them. This is an essential cream to keep their skin healthy.
"We also noted during the national census that empowerment and education mainly focused on visually-abled people. During the voter registration process, such people were left out and it was also discovered that some of these people did not have birth certificates."
The meeting also revealed that Capota School for the Blind had serious shortage of books and that only 1% of the blind children had paid school fees. "The dormitories where they sleep have broken doors and windows," said one speaker at this meeting.
Society has indeed made people disabled and yet given a chance, these people can contribute to the socio-economic development of Zimbabwe.
This is all happening despite the existence of the Disabled Persons Act which unfortunately still does not have a secretariat.
There is no willpower to produce, for example sunscreen lotion for albinos in Zimbabwe, but we have so many people on anti-retroviral to curtail HIV which are offered free of charge.
So then if all these institutions are run privately who will access these services when in fact the majority of these people are living in poverty? There is need to put a law that strictly deals with people living with disabilities, and implement what that law says. Meetings and meetings can be held to discuss these matters, but for as long as there is no willpower to bring this change, we are going nowhere.
It is imperative for Government to go down to areas where these people are concentrated — that is at village and district level — so that they can get their input. That is the only way Zimbabwe can come up with an answer to this problem.
Having highlighted all these problems, it will not be surprising not to find people living with disabilities nowhere near a polling booth during the crucial harmonised elections.
Disability is a fact of life. And disability does not always translate to inability.
Feedback: rmapimhidze@newsday.co.zw