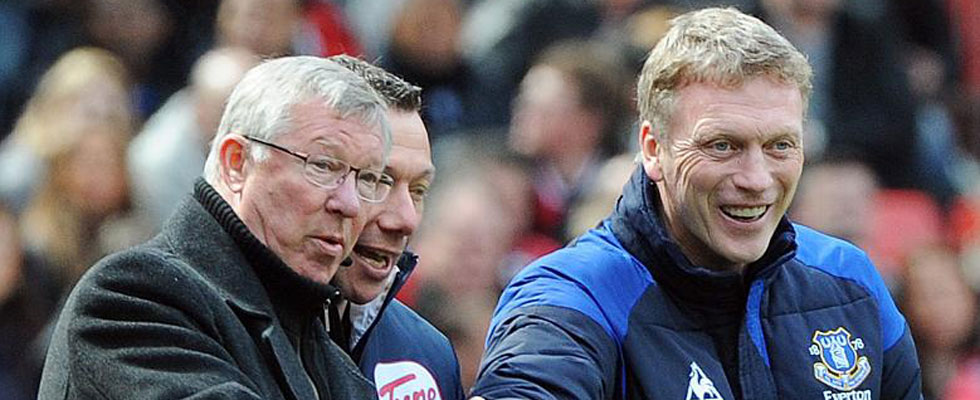 MANCHESTER — Manchester United say there is sufficient cash in the kitty to allow new manager David Moyes to chase a "stellar player" before the new season, British media on Sunday quoted chief executive Ed Woodward as saying.
Supersport
According to Woodward, the English Premier League champions are "absolutely" able to compete for players in the £60million-£70million bracket.
"We haven't got money burning a hole in our pocket, but we have got a strategy on player purchases and if David wants to go after a stellar player he can do that," Woodward said, his comments featured in several national newspapers.
United have been linked with Tottenham's midfield star Gareth Bale — a player that Moyes' predecessor Alex Ferguson tried to sign in 2007 before he joined Spurs — and there has also been speculation regarding a bid to re-sign Cristiano Ronaldo, who left United for Real Madrid in 2009 for a world-record £80million fee.
United are meanwhile set to miss out on playmaker Thiago Alcantara, the Barcelona man expected to link up again with his old boss Pep Guardiola at Bayern Munich. United are also linked with Thiago's club-mate Cesc Fabregas.
"The way we worked with Alex was he would identify the transfer targets and take them to (joint chairman) Joel (Glazer) and (former chief executive) David (Gill), who would have discussions which ended with them backing him in the transfer market every single time and we see that continuing with David Moyes," Woodward explained.
"We could have broken the transfer record in the past if we'd wanted to. Alex may not have got all the players he wanted, but that was never down to not releasing funds. There's never been a cut-off price."
United's record signing remains the 2008 acquisition of striker Dimitar Berbatov from Tottenham for £30.75million.
Speculation continues over the fate of England forward Wayne Rooney, even if Moyes insists he wants the striker to stay.
Woodward says United are not currently giving Rooney's contract any special attention, despite the obvious risk of the 27-year-old's market value slumping with his contract two years from expiring.
On Friday, Moyes repeated that "Rooney is not for sale."