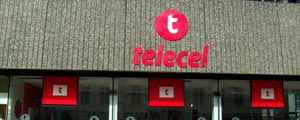 TELECEL Zimbabwe has appealed to the Supreme Court against the Attorney-General (AG)'s decision in denying the firm a certificate to privately prosecute former board member Jane Mutasa.
CHARLES LAITON
Mutasa, who is a shareholder at the mobile phone service provider, was arrested sometime in 2010 alongside Telecel's commercial director, Naguib Omar, over alleged theft of airtime cards worth $1,7 million, but the trial failed to materialise following the AG's refusal to prosecute the pair.
Addressing the Supreme Court bench comprising Justices Vernanda Ziyambi, Paddington Garwe and Bharat Patel yesterday, the AG's representative, Chris Mutangadura, said his office failed to establish a case against Mutasa and as such, they could not be prosecuted for fraud.
However, Telecel's lawyer Isaiah Mureriwa argued that the High Court erred when it declined to force the AG's Office to grant the firm a certificate to institute private prosecution against Mutasa and Omar after it refused to prosecute them.
The AG's Office argued corporate companies had no locus standi to conduct private prosecutions, an assertion challenged by Mureriwa.
"It would be devoid of logic for a company to be denied that right to conduct prosecution. A company is made up of people and as such the reasons given to individuals to prosecute are the same reasons that should apply to companies," Mureriwa argued.
"The AG's decision was grossly irregular, he could not have said there was no evidence when he denied bail the same accused persons on the basis that there was overwhelming evidence against them when they appeared at the magistrates' courts," he added.
Mureriwa accused the AG's Office of blocking Mutasa and Omar's prosecution arguing the move by the prosecuting authority was "unreasonable".
Responding to Mureriwa's submissions, Mutangadura said the AG's decision on the matter was above board taking into account that it was against the law to allow corporates to conduct private prosecutions.
Mutangadura further said the AG's decision in declining to prosecute the matter was not reviewable in terms of Administrative Justice Act. The Supreme Court reserved judgment in the matter.