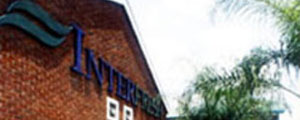 ZIMBABWE Stock Exchange-listed agro-industrial concern Interfresh Limited has plans to break-even by year-end before returning to profitability by 2014 driven by shareholders' approval of a $3 million rights offer and impending plans to raise more capital, the company's chief executive Lishon Chipango has said.
Report by Bernard Mpofu
Chipango told NewsDay on the sidelines of the company's joint annual and extraordinary meetings yesterday that Interfresh had been severely undercapitalised following government's acquisition of a vast tract of land previously owned by the firm.
He said after the approval of the rights offer by shareholders, Interfresh would be back on the market seeking more funds as it embarks on a restructuring programme that could result in the company mainly focusing on the citrus business.
A rights issue/offer enables existing shareholders to buy additional securities in a company.
The company said since 2009, it had been relying on debt financing to sustain operations.
"After this (rights offer) we will be getting on a second phase which we will accordingly inform the market and shareholders in due course, but plans are almost close to fruition," Chipango said.
"We realise and are fully cognisant that $3 million is not enough to meet the capital needs of the company, but it is absolutely necessary to first increase the shareholders' funds so that it then increases a platform for raising additional structured capital.
"We would expect to break even by this year inclusive of the write-offs (after the acquisition of a portion of the company's citrus) and we expect a return to profitability by 2014."
Government recently took 1 599,7 hectares of land from Interfresh which was part of Mazoe Citrus Estates and allocated it to the First Lady Grace Mugabe.
Interfresh said the land that was taken by the government constituted 46% of Mazoe Citrus' total arable land, which translated to 30% of budgeted revenue. This resulted in the company writing off $5,6 million.