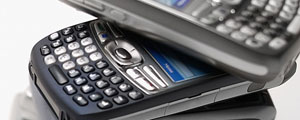 WHILE South Africa is one of the most expensive markets for prepaid mobile voice prices in Africa, Research ICT Africa (RIA) has found that when it comes to mobile data pricing, the country fares better than others on the continent.
Report by Business Day Online
Data is becoming the major revenue source for mobile operators and the market has become highly competitive.
South African consumers are benefiting from the competition between mobile operators to lure and retain data customers.
In comparison to other African countries, such as Ghana, Kenya and Tanzania, South Africa has the cheapest 1GB contract mobile broadband basket at a price of $9.81.
"Due to a relatively high number of postpaid customers compared to other African countries, competitive forces in this market segment have pushed mobile operators to reduce postpaid broadband prices," the research group's executive director Alison Gillwald says.
Postpaid customers are often referred to as contract customers. But prices of prepaid mobile broadband products are still relatively high in South Africa compared with other African countries.
She says South Africa ranked only fourth in the 1GB prepaid broadband subindex and the country's 1GB mobile prepaid package cost three times more than the Ghanaian equivalent.
South Africa also rates poorly in the pricing of fixed-line ADSL broadband, ranking sixth in the 1GB ADSL basket subindex at $42.15 a month. But South Africa is relatively cheap for the 5GB mobile contract basket at a cost of $21.80 or R218.17.
Only Nigeria is cheaper than South Africa in this category. South Africa's prepaid price of 5GB was found to be cheaper than several other African countries, the research found.
"South African mobile operators are expanding the higher data-bandwidth usage market, bringing prices down. Nevertheless, South Africa is very expensive in the 5GB ADSL basket, ranking in sixth position in this subindex," Ms Gillwald says.
The research also shows mobile broadband has overtaken fixed broadband in South Africa in terms of subscribers, price and speed of service. Mobile operators offer cheaper and faster internet plans than fixed operators and offer more options for prepaid internet products, the report says.
"With mobile operators offering different broadband data options and packages for different market segments, the mobile broadband market is where pricing pressure is occurring as operators compete to attract and retain broadband customers," Ms Gillwald says.
RIA also found 70.8% of South African internet users deployed cellphone handsets for browsing. The report comes as the parliamentary committee on communications is holding public hearings on the cost of communication in South Africa.
The Independent Communications Authority of South Africa cost review is expected to result in a cut in broadband and voice tariffs.
The South African Communications Forum says the high costs "restrict and limit significant engagement with the tools and resources available through the internet for a majority of South Africans", adding that "even those who have limited access (Facebook and Twitter) do not become fully fledged digital citizens able to utilise the maximum benefits of ICT (information and communications technology)".
The Democratic Alliance said last Thursday it would write to Communications Minister Yunus Carrim, requesting he "prioritises South Africa's slow and expensive internet regime". The party wants the high-speed spectrum for wireless broadband services to be allocated — the spectrum is needed by operators for the superfast 4G network.
Ms Gillwald says to meet the demand for data bandwidth and reliable connectivity, there is a need to create "enabling policy and regulatory frameworks conducive to investment in an open-access national backbone; rationalisation of existing infrastructure and co-ordination and sharing of infrastructure".