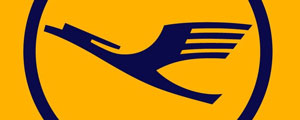 BERLIN — Germany's flag carrier Lufthansa says it has no immediate plans to reintroduce flights to Harare despite renewed interest and comebacks by other major airlines in recent times, a company spokesperson has said.
Report by Everson Mushava in Berlin, Germany
Luftansa group communications director for Africa Aage Dünhaupt told NewsDay yesterday that Europe's biggest airline in terms of overall passengers and fleet size would, however, remain connected to Harare through its Star Alliance partnership with South African Airways.
The Star Alliance network is the leading global airline network, with the highest number of member airlines, daily flights, destinations and countries flown to. It was established in 1997 as the first truly global airline alliance to offer customers convenient worldwide reach and a smoother travel experience.
"If at one point a larger passenger volume might be available it could become an option to fly directly, but this is not foreseen right now," Dünhaupt said. Lufthansa, together with other international airlines, including Qantas, Air France and Egypt Air, pulled out of Zimbabwe between 1998 and 2008 citing dwindling passenger volumes due to a turbulent political environment.
But with the stabilisation of the Zimbabwean economy following the introduction of a multi-currency regime in 2009, some of the airlines have resumed flights, filling the void left by the embattled flag carrier, Air Zimbabwe.
"The aviation landscape has changed over the last years and alliances between airlines have become a significant asset when it comes to efficient connectivity between countries," Dünhaupt said.
"Concerning Harare, we can say that our Star Alliance partner South African Airways is serving the route between Johannesburg and Harare and as part of a code-share deal also offers a Lufthansa flight number.
"This way we can ensure that Harare is part of our network even if it is not served directly by a Lufthansa-branded airplane. Other large European airlines, like Air France and British Airways, do the same to service the trunk routes via Nairobi and Johannesburg, respectively."
Meanwhile, the Germany-African Business Association (Gaba), a non-governmental organisation facilitating Germany investment in Africa, said investors in Europe's economic powerhouse would closely follow political developments in Zimbabwe before they invest. Zimbabwe is expected to go for elections next Wednesday.
Felicitas Otte, head of administration for Gaba, said they would need to assess if the new government would provide security of investment which she said she was sceptical President Robert Mugabe would do if he wins in the forthcoming elections.
"We would want to invest in Zimbabwe if the new government shows commitment to protect our investment. If President Mugabe wins, and shows such commitment, which I doubt, we will reconsider our decision," Otte said.
Otte said German investors would likely feel safe to return to Zimbabwe after Mugabe is gone.
Most German investors left Zimbabwe at the turn of the century, citing gross human rights violations by Mugabe's government. Germany is also critical of Zimbabwe's indigenisation laws that compel foreign-owned companies to cede a 51% stake in their investments to locals.
But Hartwig Fischer, speaker for African policies in the German Parliament, said Germany was following the developments in Zimbabwe with keen interest, adding that although the European Union observer mission had been barred from observing Zimbabwe's polls, the bloc would stand guided by the message sent by the African Union (AU) and Sadc after the polls.
"If Sadc and the AU say the elections were free and fair, we will accept any outcome," Fischer said.