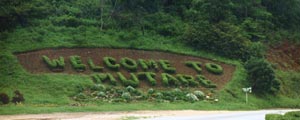 MUTARE City Council has resolved to lease most of its beerhalls under Pungwe Breweries as the business entity has apparently become financially unsustainable. Acting mayor George Jerison announced yesterday that high-level corruption and maladministration were among some of the factors contributing to the local authority's decision to lease out its seven beerhalls.
REPORT BY STAFF REPORTER
Early this year, the National Social Security Authority garnished the local authority's bank account in a bid to recover $97 500 owed by Pungwe Breweries, which at its peak, was the council's cash cow.
"We noted that we are making some heavy losses through Pungwe Breweries. We cannot bear the brunt of meeting its costs like paying salaries for its workers always," Jerison said.
"We are leasing most of the outlets to anyone who wants to venture into any other business even besides retailing in alcohol. It's better this way, let those who want to use our buildings come forward. There is so much corruption at play and even in these beerhalls, instead of selling our products, people were busy selling illicit brands from Mozambique and at the end council gained nothing."
The row at Pungwe Breweries has been a bone of contention in Mutare for a long time and at one point suspended mayor Brian James clashed with top council management after he demanded an audit of the entity.