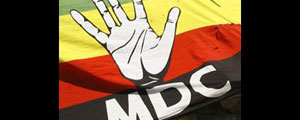 The MDC has said it is not only sending its list of polling agents to the Zimbabwe Electoral Commission (Zec), but also to the constituency centres across the country where the party's officers will be deployed to prevent them from being barred like during the special voting.
REPORT BY NQOBANI NDLOVU
The Welshman Ncube-led MDC claimed that a number of the party's polling agents were barred from polling centres after presiding officers allegedly said their names had not been submitted to them from Zec provincial offices.
Ellen Shiriyedenga, the MDC elections director, told our Bulawayo Bureau last week that the party was not happy with Zec's administrative bungling and had taken measures to prevent a repeat. "What we have done is that we have registered our polling agents at the Zec provincial offices and also at the constituency offices so that come election day, there will be no one who will have an excuse of saying names of polling agents were not submitted," she said.
"What we did last time is that we only sent names to the Zec offices and not to the constituency offices and this resulted in our polling agents being barred from polling centres because their names had not been submitted to the constituency offices for onward transmission to the polling centres."
Zec is under fire over the handling of the two-day special voting by soldiers and police members on July 14 and 15.
Thousands of eligible voters under the special vote system failed to cast their ballots due to administrative bunglings by Zec, among them, failure to deliver ballot papers in time.