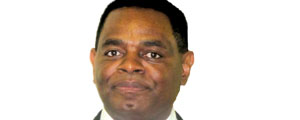 THE Constitutional Court (ConCourt) has slapped businessman Mutumwa Mawere with an order for the cost of his lawsuit against the Zimbabwe Electoral Commission (Zec) and the Registrar-General following withdrawal of his court application.
REPORT BY CHARLES LAITON
Mawere had filed an urgent chamber application at the ConCourt, immediately after the sitting of the presidential nomination court on June 28, seeking reconstitution of the latter to enable him to file his papers.
However, the businessman yesterday made a U-turn and withdrew his application before the ConCourt, a move that was slammed by the full bench.
Mawere had submitted in his application that he wanted persons who were going to register between June 28 and July 10 to be included in the community of persons that could nominate and be eligible for nomination as candidates.
"It is my submission that the actions of the 2nd respondent (Registrar-General) excluded the applicant (Mawere) from being included in the voters' roll and that on the 28th of June, the proclaimed nomination date, his name was not included on the roll," Mawere had said.
In response to his application, Zec chairperson Justice Rita Makarau said: "The exclusion of the applicant from the voters' roll was not discriminatory.
All persons who qualified to be registered as voters were registered in terms of the electoral laws. The issue of the applicant's registration documents was outside the 1st respondent's jurisdiction."
Zec was represented by Charles Nyika, while Registrar-General Tobaiwa Mudede was represented by officials from the Attorney-General's Office.
The ConCourt, headed by Chief Justice Godfrey Chidyausiku, also dismissed an application by aspiring councillor Pushie Bar Bere and another by Ignatius Masamba.
Meanwhile, Judge President George Chiweshe is today expected to deliver judgment in an application by the MDC-T party which is contesting the number of attested members of the Zimbabwe Republic Police in the force.
The MDC-T argued the 69 222 figure which was presented during the special vote exercise was inflated compared to 44 113, which was confirmed by Ministry of Finance's payroll.