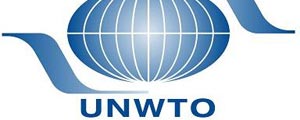 LIQUID Telecommunication, a sister company of Econet Wireless Zimbabwe, is the official connectivity provider for the United Nations World Tourism Organisation (UNWTO) General Assembly to be held next month, the company has announced.
Report by Tarisai Mandizha
Speaking at a breakfast meeting in Harare yesterday, Liquid Telecom managing director Wellington Makamure said the company would this month roll out a wi-fi coverage programme in Victoria Falls ahead of the global tourism indaba set for next month. Zimbabwe will co-cost the 20th session of general assembly with neighbouring Zambia.
This means that the telecoms firm will connect all major hotels and lodges in Victoria Falls via fibre optic.
"We will make available 20 megabytes of broadband services for the UNWTO conference, we are putting in place a business centre with 20 computers and we have connected all major hotels and lodges in Victoria Falls via fibre-and wi-fi coverage," said Makamure.
He said Liquid Telecoms to date had implemented mainline optic fibre links in the country's main cities. He said liquid telecoms had a total footprint of 2 700 kilometres and a direct customer link with total fibre coverage of 1 600 kilometres.