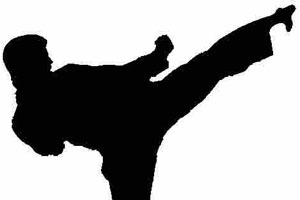 ELEVEN Zimbabwe karatekas are set to travel to Durban, South Africa, next month for the Kofukan Karate World Champions tournament.
Report by Sports Correspondent
The Zimbabwe athletes are set to battle it out with some top karatekas from around the globe and Peter Magumura one of the karatekas in the Zimbabwe team is confident he would make a mark at the tournament in Durban.
He said yesterday although he would be participating at the competition outside the comfort of his home country for the first time, he was confident pulling out a victory.
The 37-year-old karateka has won medals in previous competitions including a gold and bronze medal.
"I have participated in this competition before but I have never made the trip outside the country," Magumura said.
"It's because of limited resources. We don't have sponsorship in karate, it's one of the major thing affecting the sport but I am confident of doing the nation proud in Durban. I have trained well and all I can say is that I am ready," Magumura, who will compete in the 65-70kg category — kumite (fighting), said.
Instructor Simbarashe Mashata who is also part of the team travelling will compete in the team events and individual kumite (fighting) was also upbeat. "We were getting invitations to participate in these tournaments all along but lack of resources has been the stumbling block. But this time we are going. Our chief instructor Shihan Kakeigi Tomiyana is expecting us in Durban. I am ready for this event," Mashata said.
Tomiyana is a Japanese instructor based in England. The tournament is set for August 3 to 4.