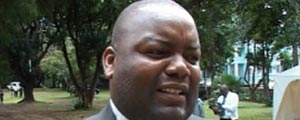 ALLIED Timbers group chief executive officer Joseph Kanyekanye yesterday resigned as chairperson of both Capital Bank and Rainbow Tourism Group (RTG) following a resolution by the National Social Security Authority (NSSA) to appoint independent chairpersons.
Kanyekanye represented NSSA, which holds 87% shareholding in Capital Bank and over 50% directly and indirectly in RTG.
He also sits in close to 10 boards in both private and State enterprises including NSSA and the Confederation of Zimbabwe Industries, among others.
"I am trying to whittle down to five. I am no longer a young Turk as it may," he said.