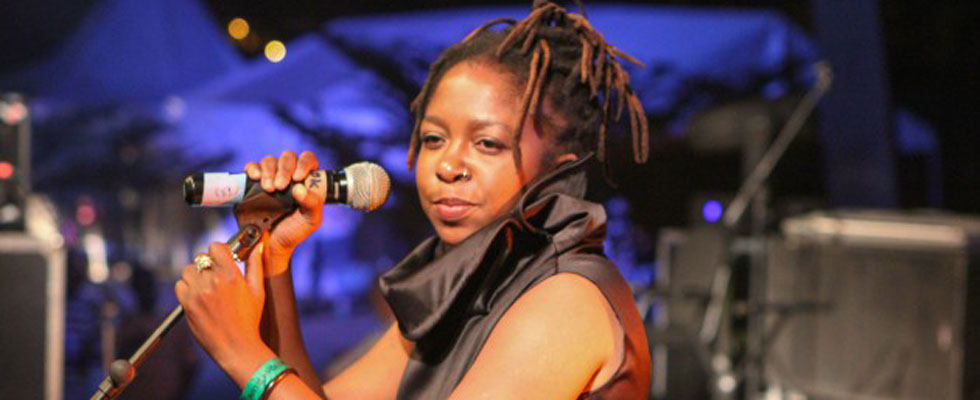 CONTEMPORARY reggae artiste Jah Prayzah said he will dedicate his Sunday show tomorrow at Extra Mile Leisure Spot to the late mbira songstress Chiwoniso Maraire.
Report by Tawanda Marwizi
Before her death, Maraire had done a duet with Jah Prayzah titled Hakuna Anoramba, which had certainly stolen the hearts of many music lovers, before working together again for a song with the Artistes for Democracy Trust of Zimbabwe (ADTZ).
The Tsviriyo hit maker described Maraire as a woman who had vision and talent. "For the time we worked together, she taught me how to collaborate as artistes and I learnt a lot from her," Jah Prayzah said.
He said on their show they would observe a minute of silence for the mbira queen before playing some of her songs.
"As artistes, we work hard to improve our day-to-day work and she was one of the artistes who encouraged and inspired me to play the mbira," he said.
Meanwhile, dendera musician Sulumani Chimbetu will also dedicate his next show in Domboshava to the late musician.
"We did a project with the ADTZ together with Sister Chichi, Jah Prayzah and Edith WeUtonga and just four months ago we went to promote the album at Domboshawa Showground," Chimbetu said.
He said it pained him so much that he had to perform (yesterday) at Oark Corner in Domboshawa, a few metres from the place they had performed together recently.
He said he was at loss for words because they had also recently won the theme song for United Nations World Tourism Organisation General Assembly, a project they had worked on together.
Jah Prayzah and Sulumani said they would join Maraire's family and the rest of the country in mourning a beloved daughter and talented musician.
Since her death on Wednesday, various artistes have continuously paid their condolences to the Maraire family for the loss of yet another talented mbira icon.