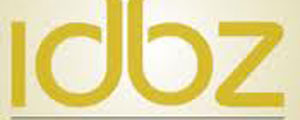 THE total disbursement of funds released by the Infrastructure Development Bank of Zimbabwe (IDBZ) to fund government projects during the year ended December 2012 was 19% down to $158,3 million due to fiscal constraints confronting treasury, the bank has said.
Report by Tarisai Mandizha
According to the IDBZ 2012 annual report some planned Public Sector Investment Programme (PSIP) projects worth $241 million were starved of funding as government battled to source financing. IDBZ chief executive Charles Chikaura said out of the $158,3 million that was released an initial allocation of $80,5 million was sourced from government's International Monetary Fund Special Drawing Rights (SDR) resources.
"It is worth noting that this amount was not adequate to cover all the certificates presented by implementing Agents for work done. As at December 2013 certificates totaling $53, 8 million had not settled due to unavailability of funds and reduced fiscal capacity resulting from liquidity challenges bedeviling the economy," Chikaura said.
"On sectoral basis, the bulk of the disbursement were accounted for by water and sanitation with $83,4 million, followed by transport $31 million, institutional accommodation $13,1 million housing development $8,4 million, energy 10,8 million and ICT $10,1 million."
He also highlighted that the government of Zimbabwe's infrastructure funds, administered by the IDBZ cumulatively stood at $406 million since 2010.
In the period under review, the group recorded an 18% increase in net profit to $3,5 million from prior year due to fair value adjustments on investment.
Net interest income decreased by 30% from $9,9 million recorded in 2011 to $7,0 million in the year under review.
Chikaura said operating expenses increased by 14% to $9,8 million as compared to the same period last year, driven by IT and software costs, insurance, depreciation and amortisation costs.
Experts say Zimbabwe requires up to $15 billion to rehabilitate its key infrastructure, widely blamed for making local companies un-competitive in the face of growing competition both within and outside the region.
They say failure by the country to settle its growing external debt has starved infrastructure projects of funding.