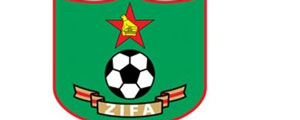 SELOUS Hotel has taken the Zimbabwe Football Association (Zifa) to court demanding more than $4 500 in unpaid accommodation bills for the Congolese Under-17 national soccer team. Report by Staff Reporter
In its application filed at the Harare Civil Court, the hotel claims the national soccer governing body had failed to settle its bills since October last year.
"On October 12 defendant (Zifa) approached plaintiff (Selous Hotel) to accommodate the Congolese Under-17 national team from October 12 to October 17," reads the summons.
"The defendant was to pay $7 341 in full before the team checked out, but they only paid $2 800 leaving a balance of $4 541, a balance which is still outstanding." The hotel also wants Zifa to pay the remaining balance plus 5% interest and the costs of the suit.
However, the two parties agreed to an out-of-court settlement and would be back in court on July 25 to file consent papers.