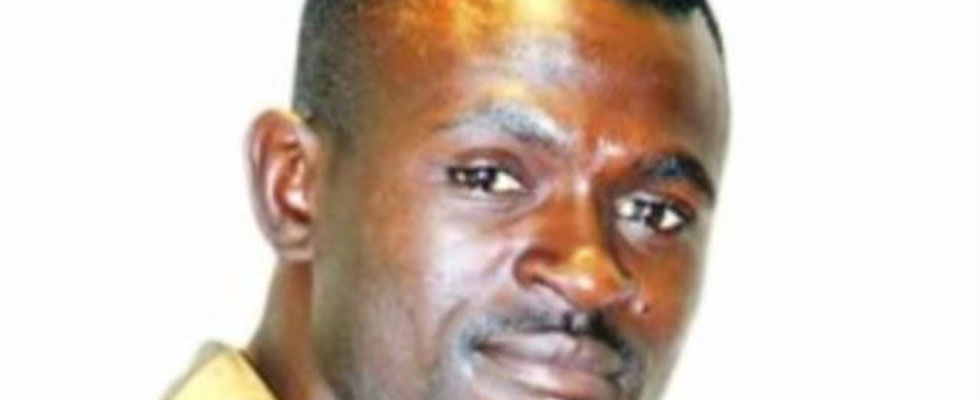 HAS Allan Chimbetu finally broken the family "tradition" by ditching Zanu PF?
Report by Silence Charumbira
It has always been a trend that the Chimbetu family supported Zanu PF particularly because of the late Simon Chopper's open alignment to the party.
Chopper had unwavering support for the liberation party that saw him compose songs in support of Zanu PF's policies.
During the land reform, he dedicated a whole album Hoko to the programme, but that saw him losing out as his fan base dwindled. But he was not deterred as he stood by the party.
Similarly, his son Sulumani has been working closely with Zanu PF although he has not been as explicit as was his father.
Sulu's remaining uncle, Allan has done the unthinkable and has been working with the MDC-T.
Allan has of late been performing at different MDC-T events across the country.
Although he refuted this, he is rumoured to have recorded an album for the party in 2008. Could this mean he is an MDC-T supporter?
Allan told NewsDay yesterday that working with the MDC-T was mere business and nothing else.
"There is nothing like that," he said.
"I am a musician and we are always reticent whenever people talk about political affiliation.
"It's like supporting Dynamos and declaring on stage. You risk losing the Caps United supporters so for me playing for MDC-T is just for the money."
He likened political affiliation to taking anti-retroviral drugs (ARVs).
"No one goes around telling people they take ARVs unless they are comfortable with it," said Allan.
The musician, who recently left his nephew Sulumani Chimbetu's band, also took the time to clarify he had not deserted him as purported.
"We are family and we do not behave like that. I am Sulu's father and whenever he needs me I am available and to him it's likewise," he said.
"As a father, I should also be active and work on my own."
On the contrary, however, those close to the happenings in the family say Allan has resorted to performing with his old band because of a debt he is supposed to settle.
The theory being peddled is that before Allan joined Sulu, he had not settled matters with his manager named as Abigail whom he owes money after selling her two cars.
"The plan was that Douglas was supposed to play separately and pay Abigail, but the relationship failed to work," said a source. Allan, however, refuted the claims and labelled them cheap talk.
"People always say what they want and you cannot stop them," he said.
Efforts to get a comment from Abigail were fruitless before going to print.