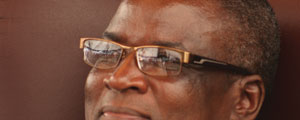 DUBE, Manikai & Hwacha law firm senior partner Canaan Dube has called upon chartered accountants to come up with valuation mechanisms of business entities to help resolve disputes when complying with the country's indigenisation and empowerment laws.
Kudzai Kuwaza
Addressing delegates at the Institute of Chartered Accountants of Zimbabwe (Icaz) 95th anniversary congress in Victoria Falls last week, Dube said there was need to come with the valuation of business entities to give fair value of what constitutes 51% shareholding.
Under the empowerment law, foreign-owned companies operating in Zimbabwe should cede majority stakes to locals.
Already major mining companies and manufacturing firms have partially complied with the law. The banking sector remains one of the key targets under this policy, which has divided opinion both within and outside government.
"There is need to deal with methodology valuation as well as valuation dispute," Dube said. "Accountants should rise up and give value in that area."
He said there was need for the indigenisation policy to strike a balance between attracting foreign direct investment (FDI) and addressing colonial imbalances.
Official figures show that Zimbabwe's FDI remains much lower compared to the 1990s, with critics blaming the empowerment law for this.
"What we needed in the country is rational thinking. We need to strike a correct balance to bring a win-win situation . . . it will not be easy. It is not a stroll in the park," Dube said.
He said that although a number of projects had been established as a result of the policy, there was need for indigenous Zimbabweans to also go into capital-intensive sectors . The country's mining sector, Zimbabwe top foreign currency earner, according to the Chamber of Mines of Zimbabwe, requires up to $7 billion to recapitalise.
"Zimbabwean entrepreneurs should graduate from being brick moulders.
I want a paradigm shift where entrepreneurs venture go into capital risk ventures such as mining," Dube said.
Meanwhile, Tinashe Rwodzi was elected new Icaz president taking over from Walter Mupanguri with Bothwell Nyajeka and Roy Chimanikire being elected the new senior and junior vice-presidents respectively.