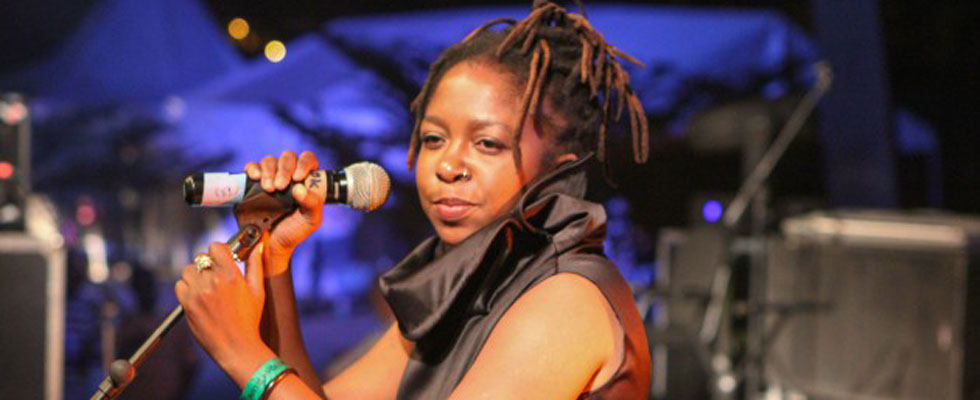 DRAMA and speculation surrounds the death of Mbira Queen Chiwoniso Maraire as mourners were not allowed to view her body upon arrival at her rural home in Chakohwa Village, Chimanimani, on Sunday night before her burial yesterday.
Report by Entertainment Reporters
Before leaving Harare, her corpse was also denied entry into the Bluffhill family home before leaving for Chakohwa Village.
The body arrived in a hearse at Chakohwa at 2340hrs, but her casket remained in the vehicle. Village headman Noel Mutidzawanda announced that there would be no body viewing as instructed by officials from a funeral parlour that dressed the corpse.
"We were told not to open the casket because the disease that claimed her life is highly contagious," Chiwoniso's uncle Tennyson Maraire said.
Digging of her grave started at around 9 am yesterday with family members remaining tight lipped about this development save for speculation that there were family squabbles.
Apart from the drama, Deputy Prime Minister Arthur Mutambara applauded artistes for giving Maraire a big sendoff, describing her as someone who had brought culture and tradition onto the international scene using the Mbira instrument.
"I am here as son of Chief Mutambara as well as representing the government although it expires today (yesterday). When someone dies, as much as we mourn, we should learn something from each and every funeral," he said.
He said American born Chiwoniso chose to live in Africa and popularised the mbira.
Mutambara added that Chiwoniso had left a legacy, a cultural ambassador that had also chipped in to raise funds for the University of Zimbabwe recently.
"We must be united as a country and Chiwoniso was a unifier of people through her performances in cultural activities," Mutambara said.
Mourners included various artistes, music promoters and journalists, but notably pastor Charles Charamba, Dudu Manhenga, Mathias Bangure, Rutendo Machiridza, Thomas Brickhill, Hifa Artistic Director, Gavin Peter and National Arts Council Deputy Director, Nicholas Moyo and many others.
Chiwoniso was buried next to her father, the late mbira player and teacher, Dumisani Maraire.
Her daughters Chengeto and Chiedza Brown, and half-sister Ammara Brown, gave an emotional jam session as they sang songs composed by both Andy Brown and Chiwoniso Maraire on Sunday night. Ammara's mother died a few months before Brown passed on in March last year.