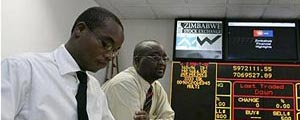 ZIMBABWE Stock Exchange listed beverage manufacturer and distributor Delta Corporation's revenue for the first quarter to June was up 8% driven by an increase in volumes.
Report by Business Reporter
In its trading update for the period under review, the company said total beverage volumes were up 4% with all categories save for lager beer registering growth. The company said the volumes for lager beer was 8% down compared to the prior period.
"The economy continued to experience softening consumer demand in the last quarter . . . The lager beer performance continues to be affected by the significantly higher than recommended retail prices in the general trade occasioned by the excise duty increase of December 2012 and lack of small coinage," said the company.
"The company remains engaged with and gives updates to the government on the impact of high excise rates and the setting in of diminishing returns for both the fiscus and brewers. Sparkling beverages are up 13%, sorghum beer is up 6% with the recently commissioned Chibuku Super plant already running at full capacity. Maheu is up 80% to prior year"
The group reported a 38% growth in after tax profit to $104 million for the full year to March 31 due to a significant growth in revenue.
Delta's sparkling beverages full-year volume performance grew by 9% driven by improved product availability following the commissioning of a new PET packaging line in November 2012. Mahewu volumes grew by 42% due to localisation of the product and sorghum beer volumes were down 8% partly affected by the poor agriculture season and a raw material cost-induced price increase.
The group said it has plans to increase lager production capacity to 3 million hectolitres (hls) if the need arises from the current 2,4 million hls.
Analysts say consumer-facing firms have dollarisation in 2009 been performing well compared to other sectors of the economy due to strong shareholder support and viable business models.