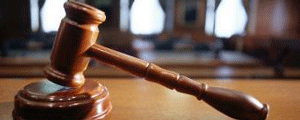 TWO police officers based at Mvuma CID last Friday appeared in court facing charges of criminal abuse of office after they allegedly demanded $700 from a fraud suspect.
Report by Stephen Chadenga
The two, Jealous Munyati and Andrew Konje, a detective sergeant and constable respectively, are alleged to have approached Aniel Manyimo, who was facing fraud charges.
They allegedly advised Manyimo to pay them so that he could avoid going to prison as this was a serious offence.
However, the two police officers, represented by Tonderai Chitere, of Chitere, Chidawanyika and Partners, have denied the charges arguing that they were set up.
It is alleged that on June 29, the accused persons received a report of fraud from the complainant Darlington Puza, who accused Manyimo of selling his plot to two different people.
The plot was allegedly sold to Puza and Stephen Mapfumo.
Munyati and Konje allegedly received $20 from Manyimo on July 2, but they told him the money was too little.
Manyimo allegedly gave them another $50, but they asked him to pay $700 more as they allegedly also needed to pay prosecutors at the Gweru Magistrates' Courts.
On July 5, Manyimo reported the two to one Superintendent Manhai and a trap was set up at the Gweru courts.
Manyimo approached Munyati, who was seated in a vehicle, and allegedly gave him $300. But he was told to bring more and he went to a nearby bank where he withdrew $400.
He allegedly gave Munyati, who was still in his vehicle, the $400 while his co-accused waited outside.
The two were arrested soon after Munyati disembarked from the car.
Gweru magistrate Rutendo Muchena postponed the trial to August 8.